Rumble 01
Queer Circle. 2023
Oil over matt graphic lined paper. 29.7 × 42.0 cm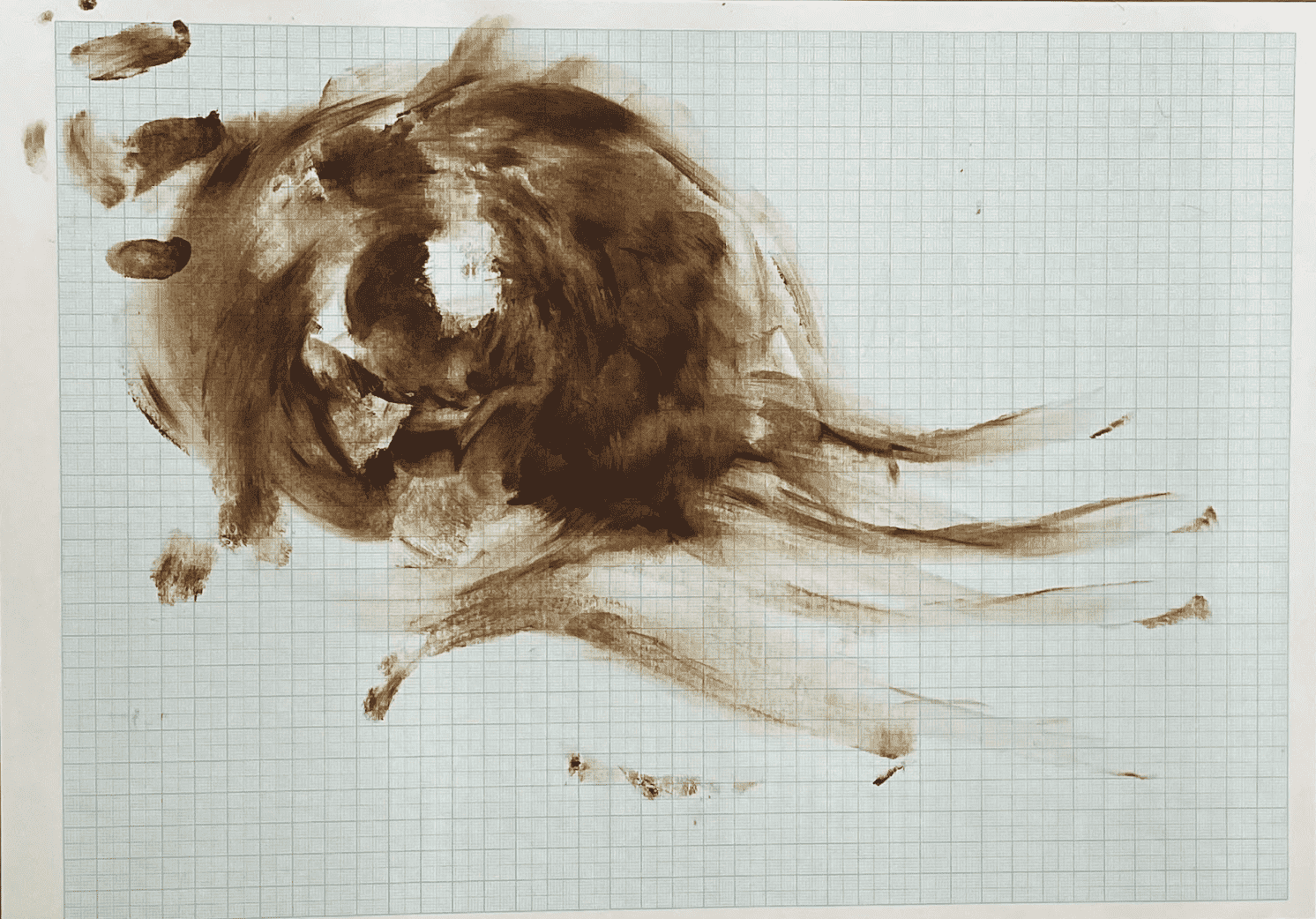 Salvation 03
Queer Circle. 2023
Oil over matt graphic lined paper. 29.7 × 42.0 cm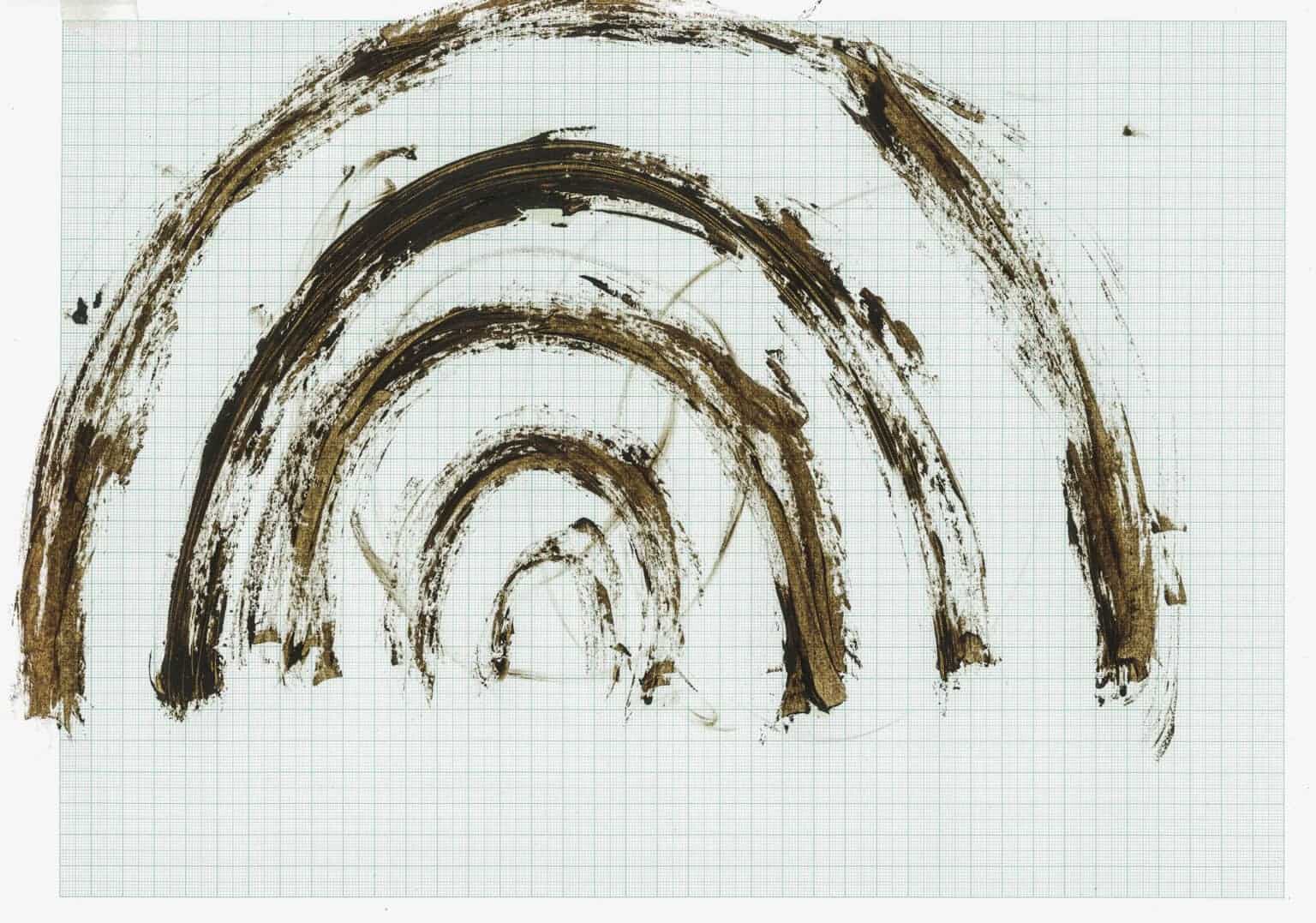 Tumble 04
No show Space, London. 2022
Oil hand painting over tin imprinted cardboard. 108.5 x 102 x 0.5 cm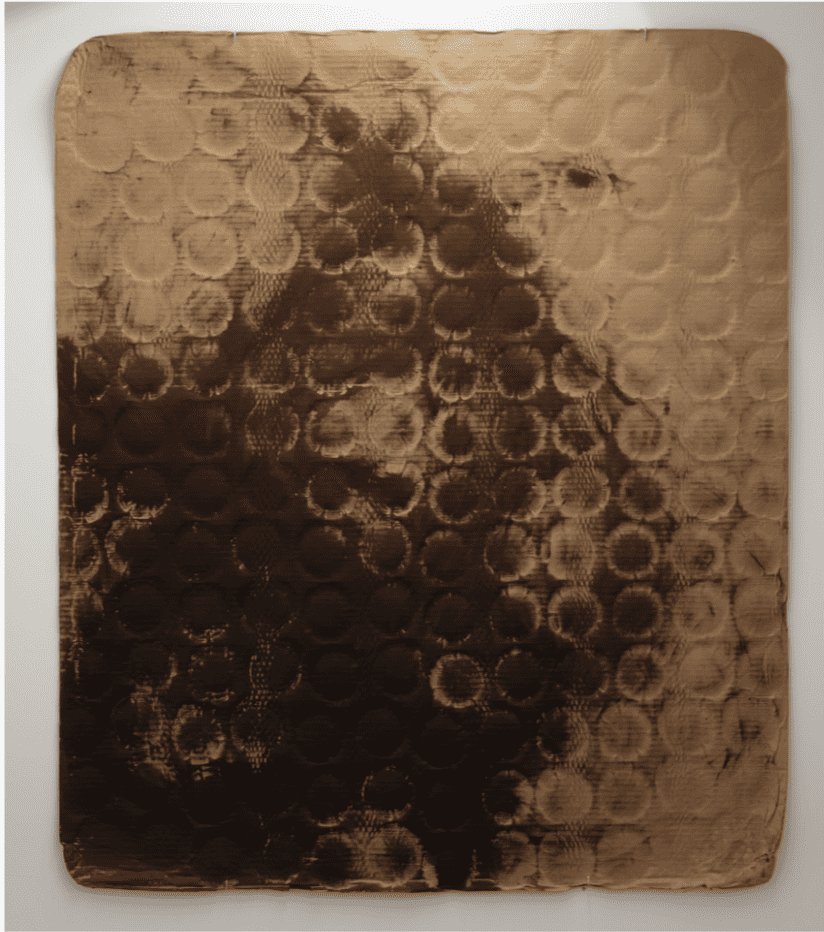 Fast I, 2022
No show Space, London. 2022
Fork carving on found cardboard. 18 x 12 cm.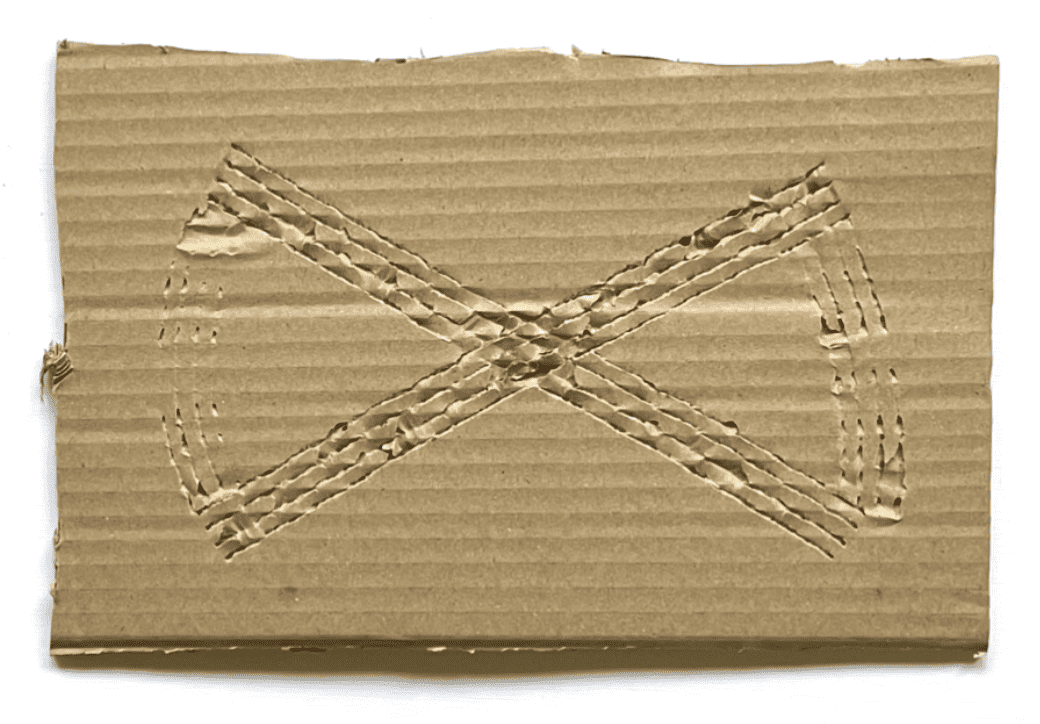 Upgrade: Orchid for Potatoes (Purple), 2022
Mixed media. Signed artist's instructions, pallet, sacks, potatoes & orchid
120 x 84 x 80cm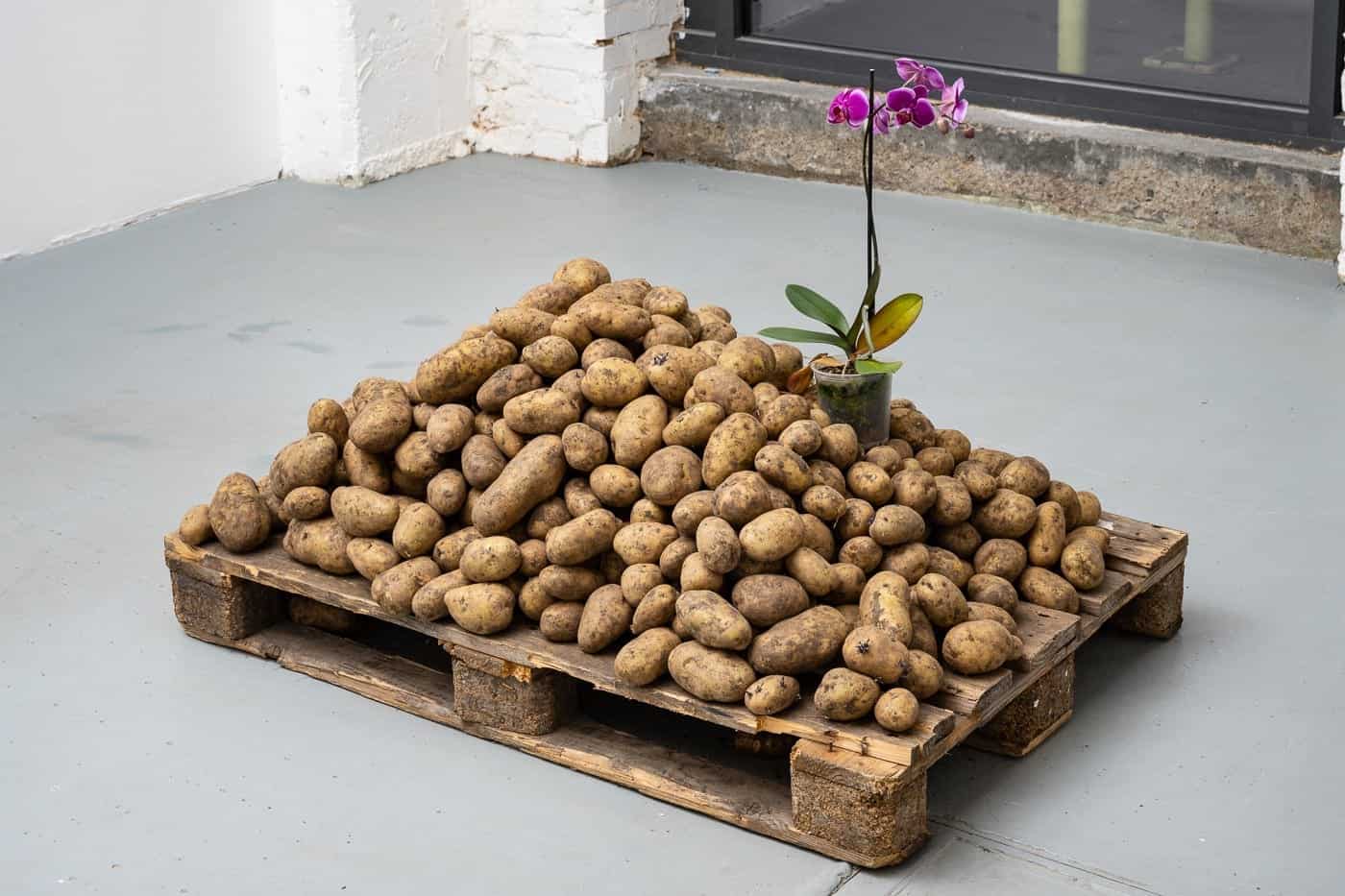 Untitled (Milk Road)
Koraï Project Space, Cyprus. Curated Andreas Mallouris. 2021
C- type print. 200 x 150mm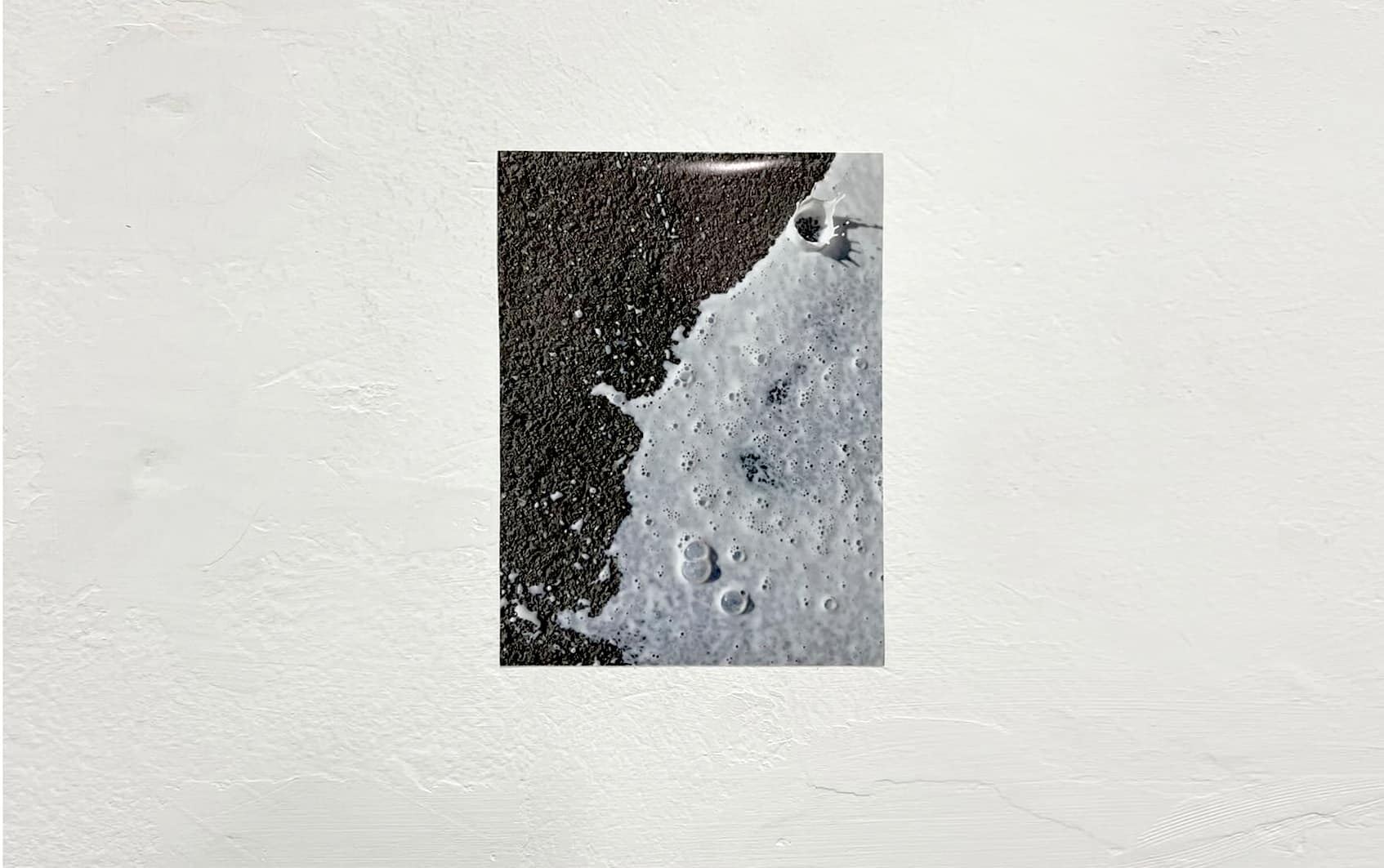 Spilling (Potatoes)
Koppel Project Space, London. Curated by Trans-Curatorial. 2021
Potatoes, plastic sack
2 x 1.5 m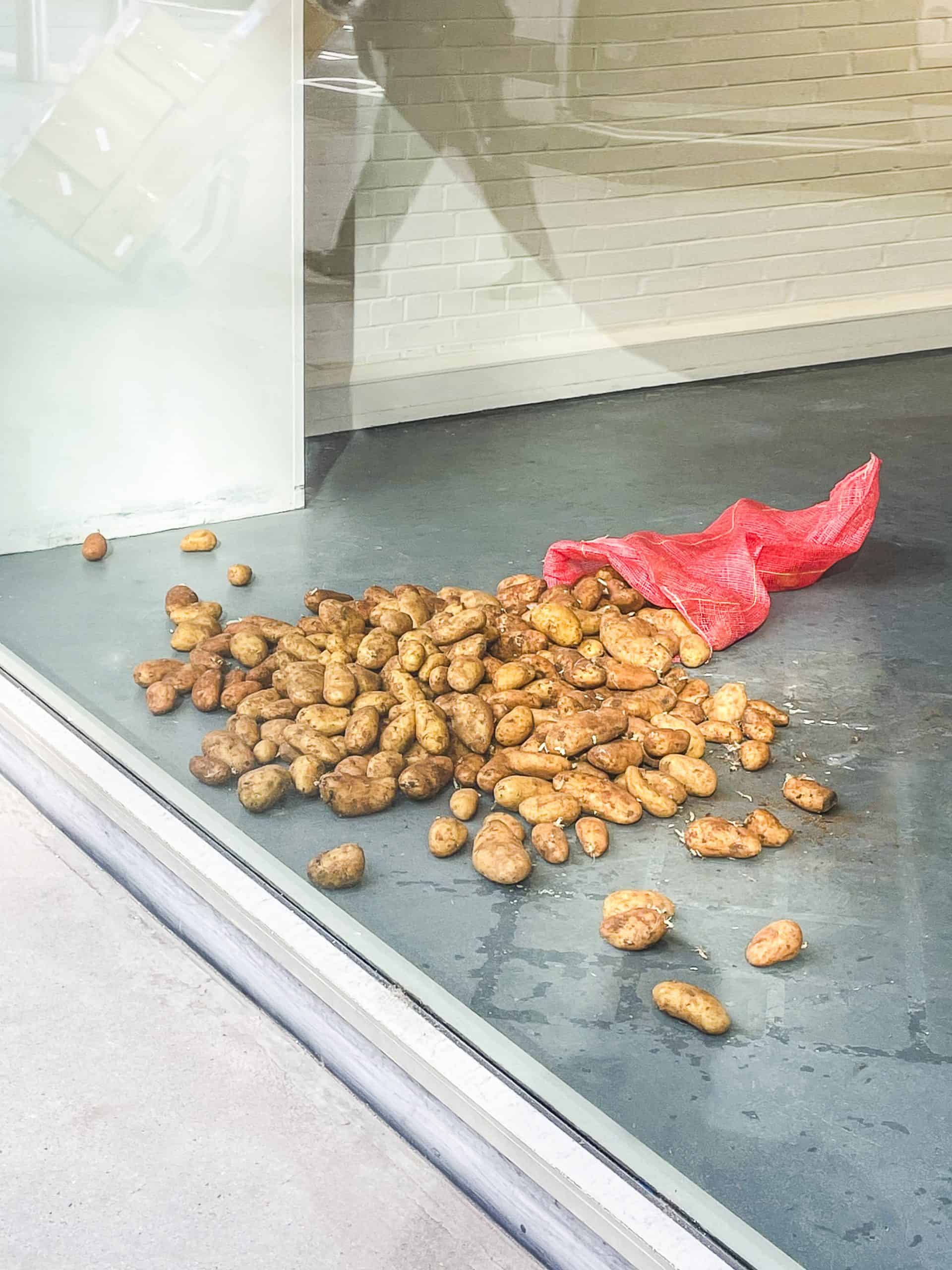 Unicorn
Koppel Project Space, London. Curated by Trans-Curatorial. 2021
Collected burnt tree ashes & twigs, found BP plastic bag
40 x 22 cm
A collection of ashes and burnt twigs from a very rare forest of pinsapo trees burnt down 2 weeks ago in Spain, termed by the media one of the worse environmental disasters in decades.
Continuing with a display of minimal stripped down and bare organic materials, Perez Evans presents a found bag that acts as a momentary throwaway urn for a burnt forest and mountain. The work looks at the disappearance and lament of a natural world in extinction. Rising temperatures, erasing centenary forest in a few hours. Mountains become ashes, nature begins to look like a mythological figure, a unicorn something only seen in legends.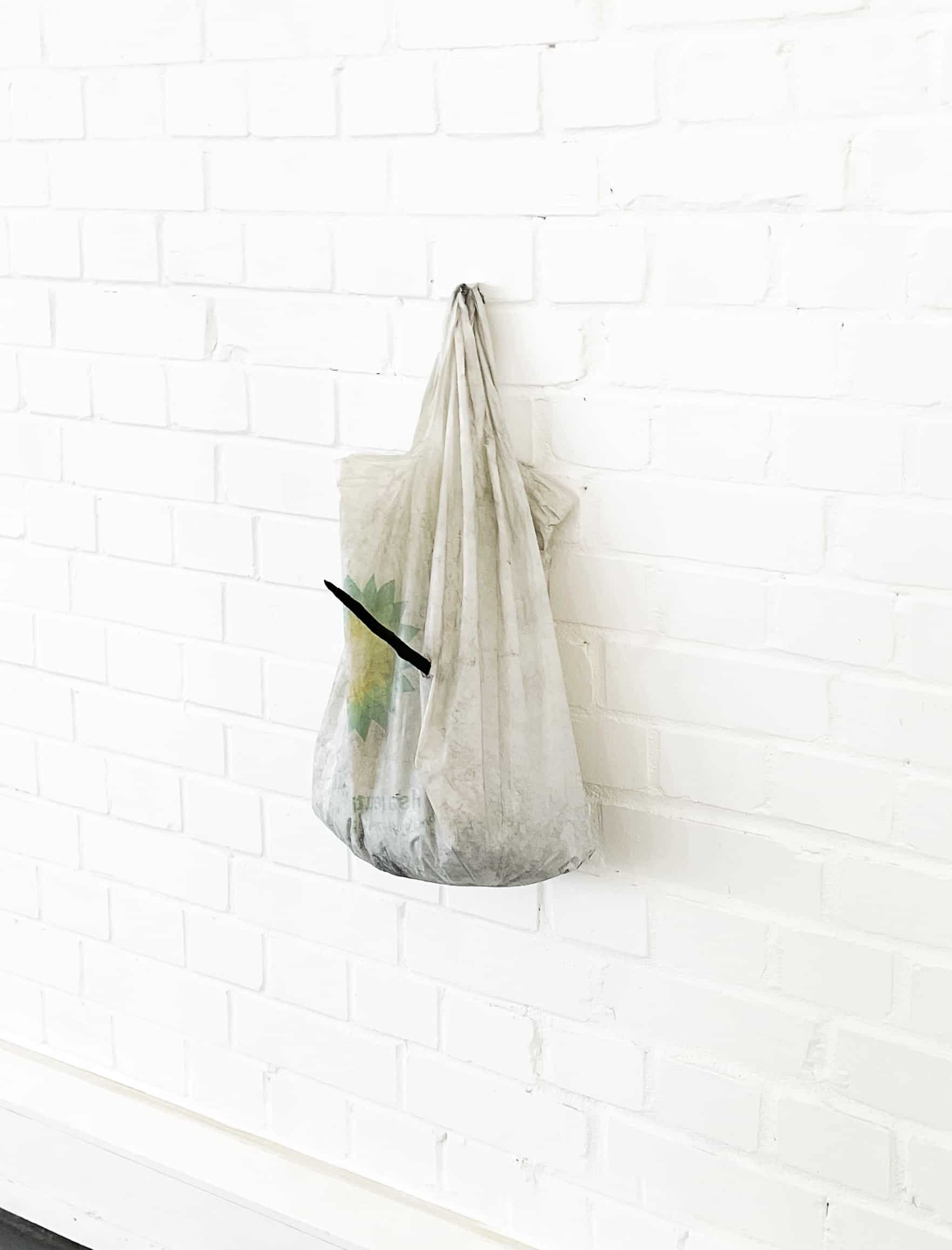 Pica
Jean Claude Maier Gallery, Lisbon. Curated by Januario Jano. 2020
C-type photograph, plastic bag, pins, tape
Size: 31 x 24 cm
Edition 1/5 + 2 AP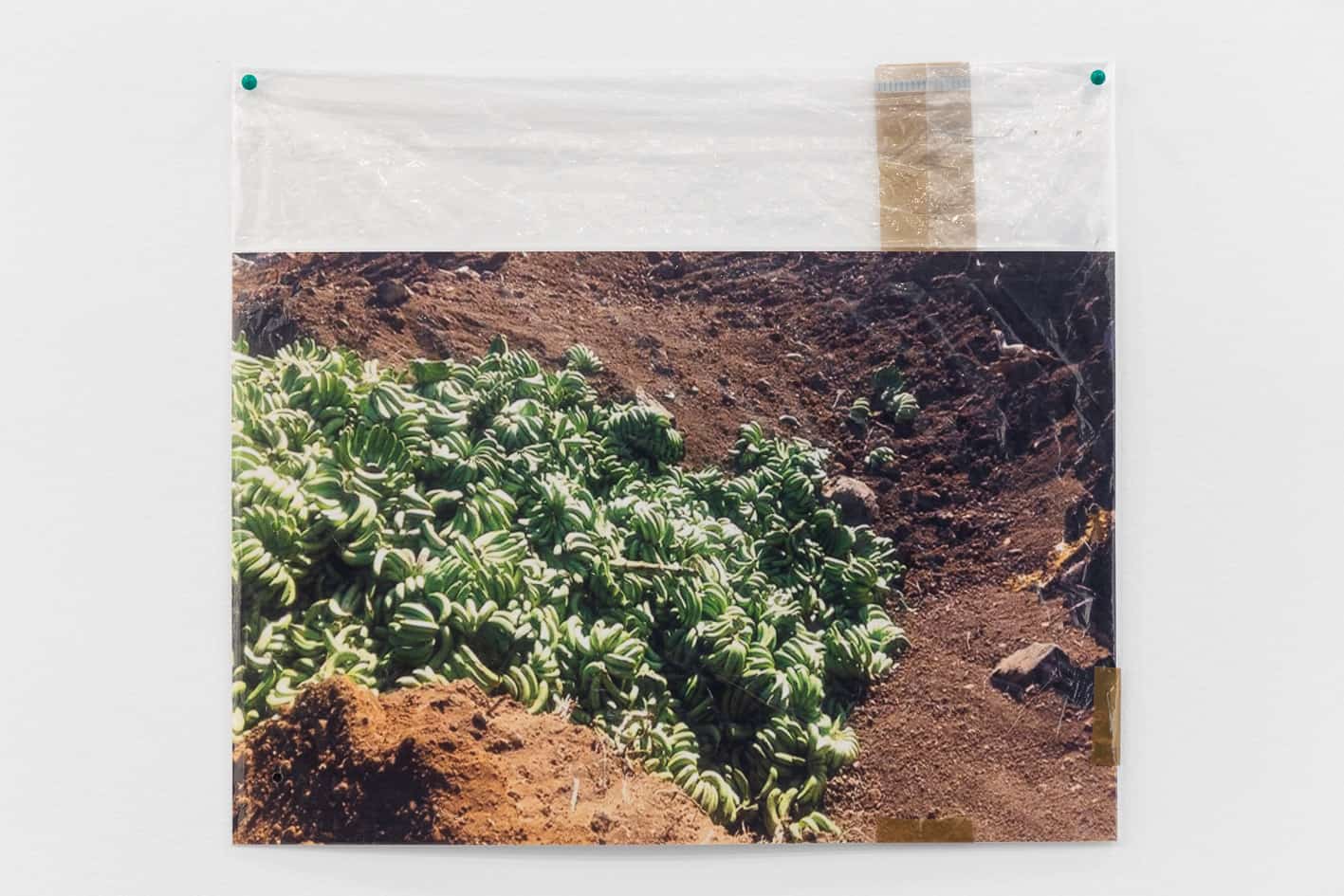 Salvation
Saatchi Gallery, London. 2020
Part of London Grads Now, curated by Januario Jano
Oil stick on cardboard
130 x 70 cm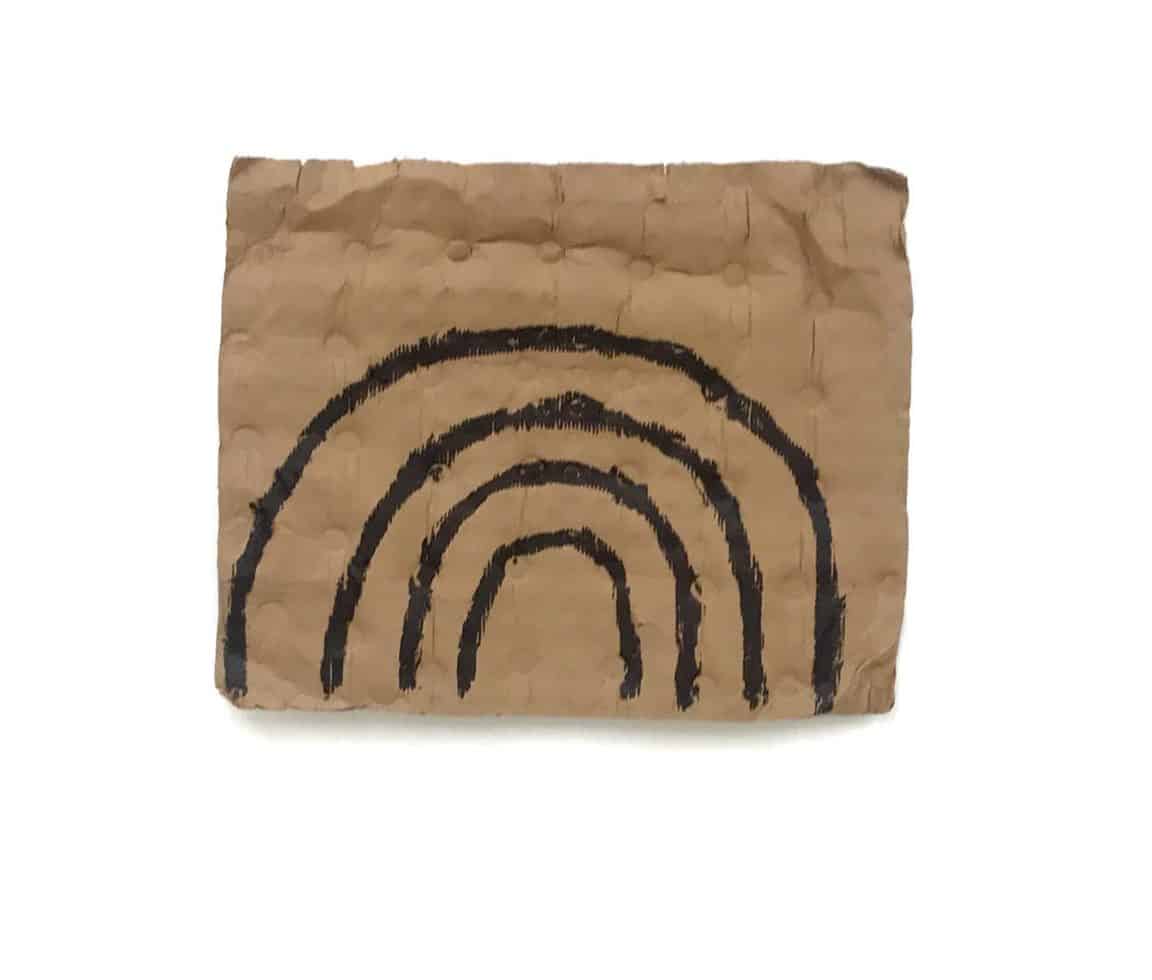 Dispenser (Yellow) 
A Sight Of, London. Curated by Ali Glover & Janek Nixon. 2020
Plastic bag, peanuts, silver spoon
30 x 20 cm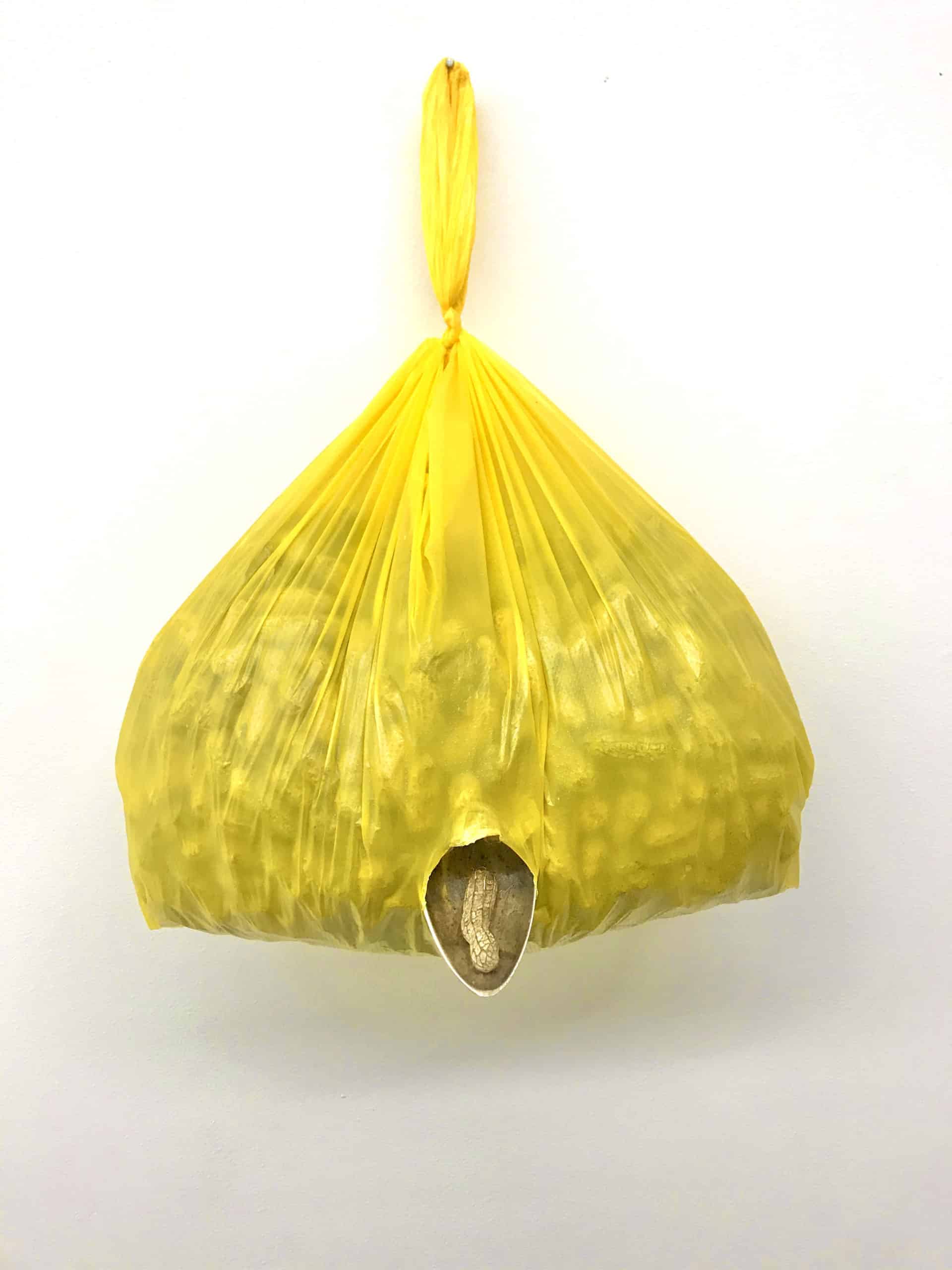 Piercing, Yams & letters
Stadtische Galerie Karlsruhe, Germany. Curated by Sophie Innmann 2019
Yams, pens and pencils
300 x 120 cm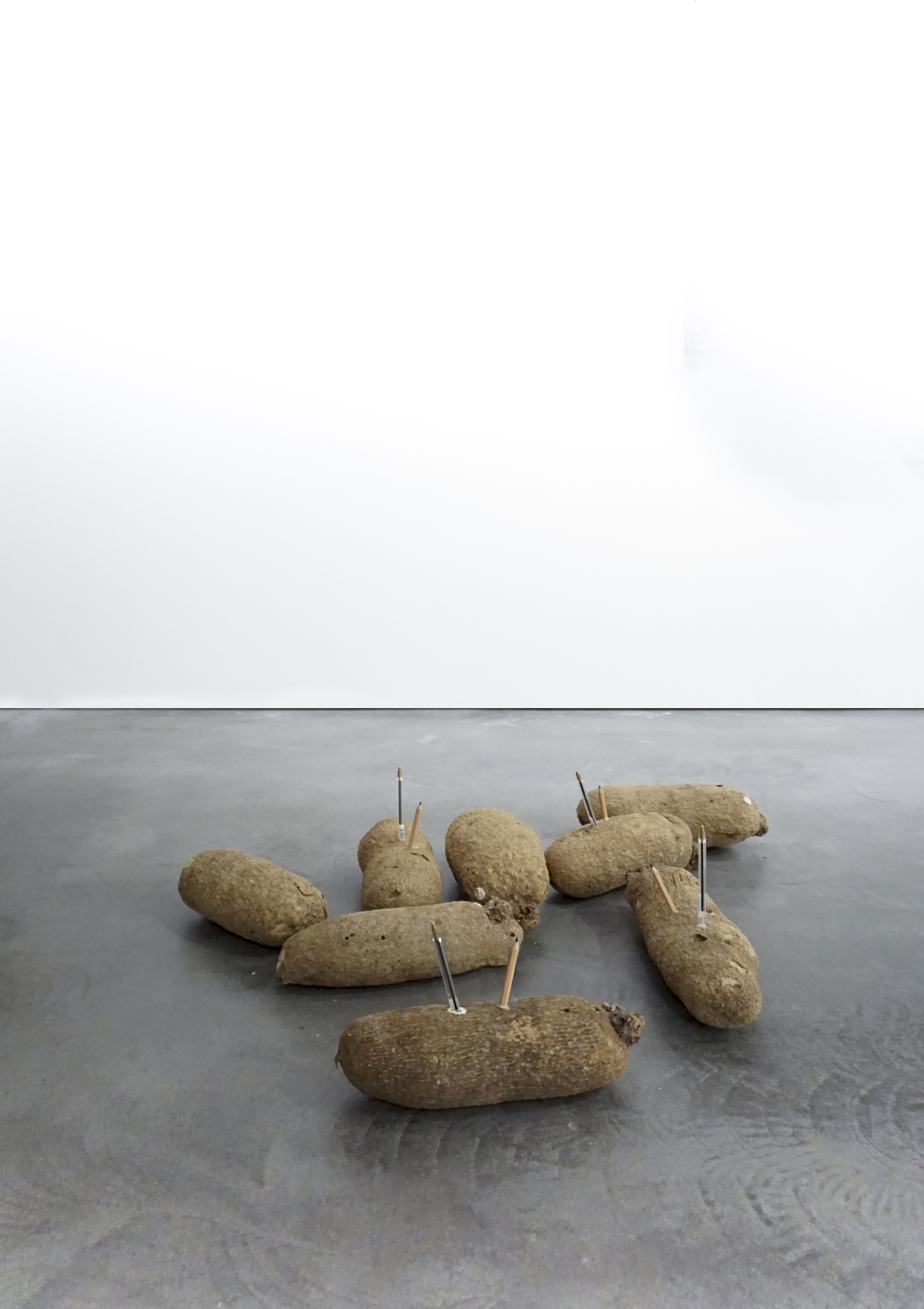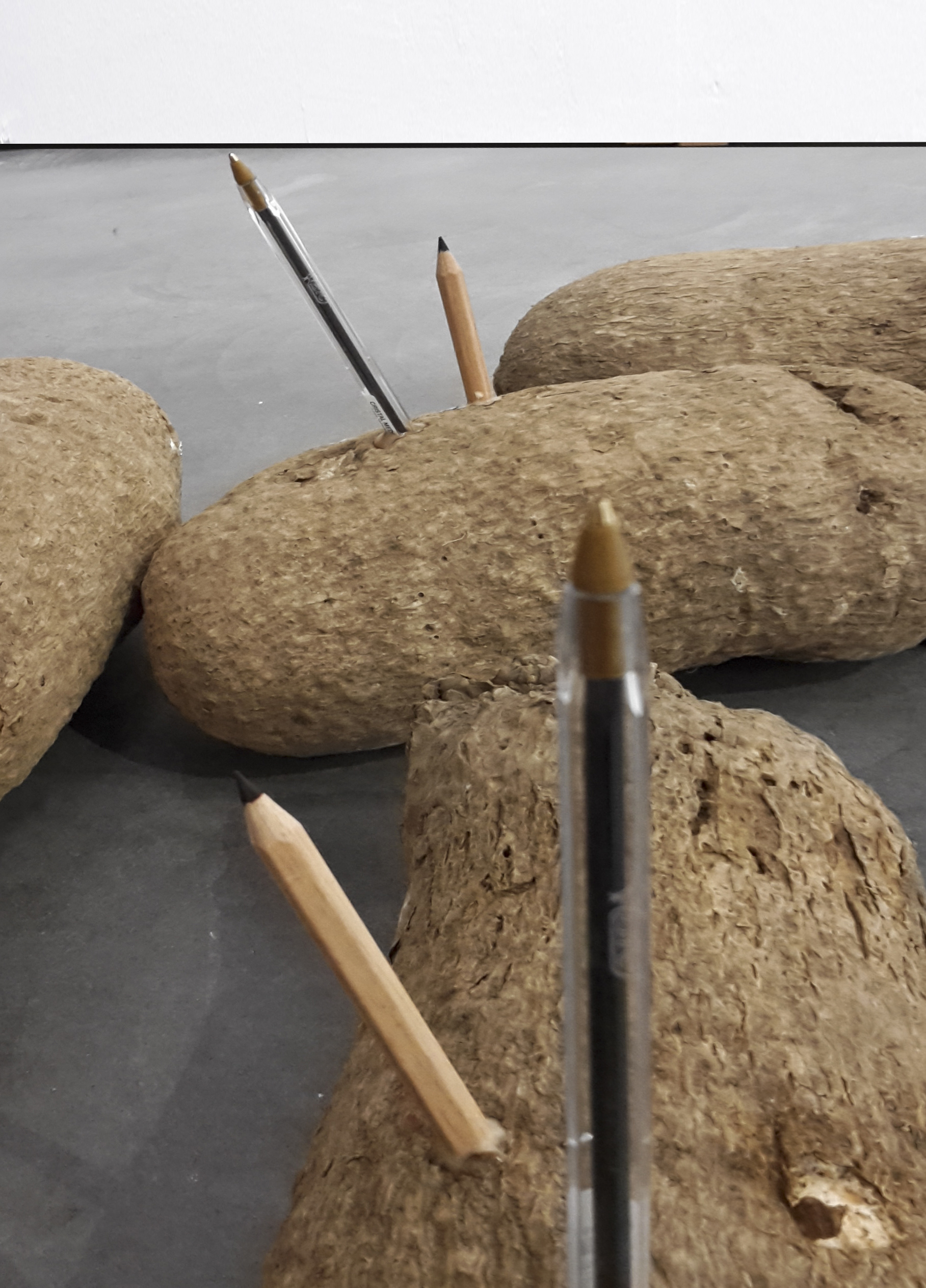 Nadir Spilling
Interim show, Goldsmiths University. 2019
Peanuts, yams, feathers, plastic spoon, bag
200 x 200 cm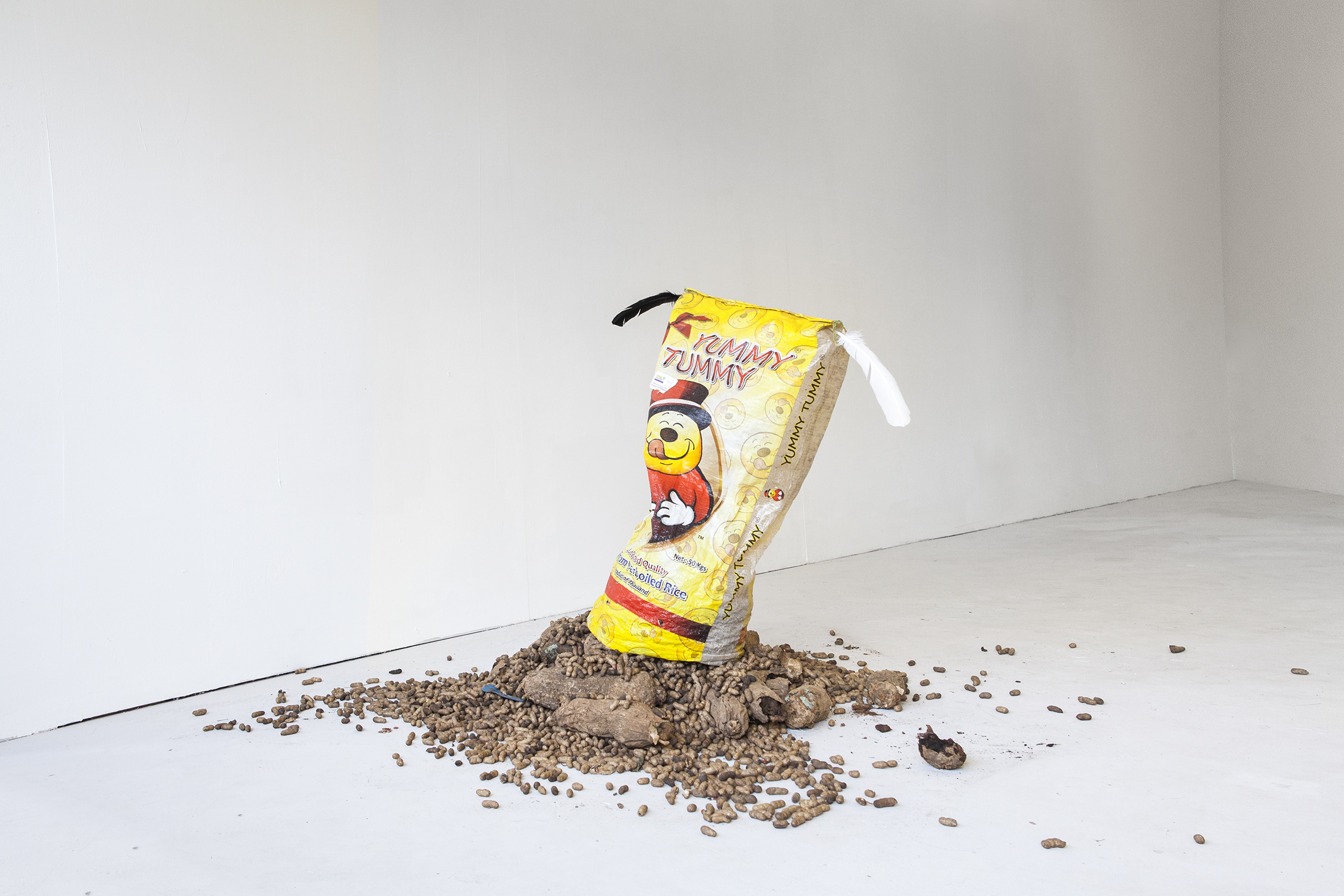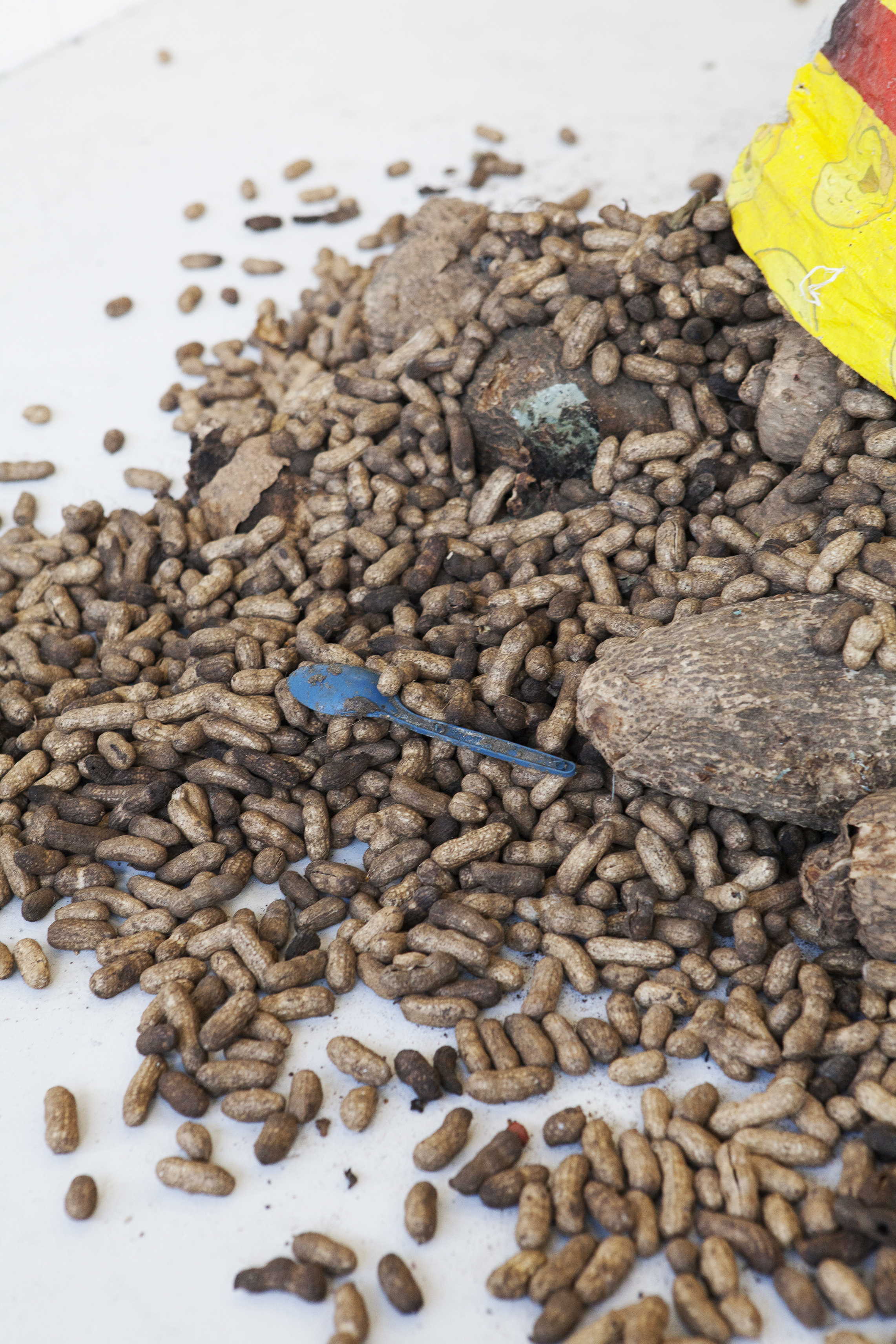 Grafting, New Orders
Goldsmiths University. 2019
Wooden lamp, fresh mango, extension leads
50 cm x 160 cm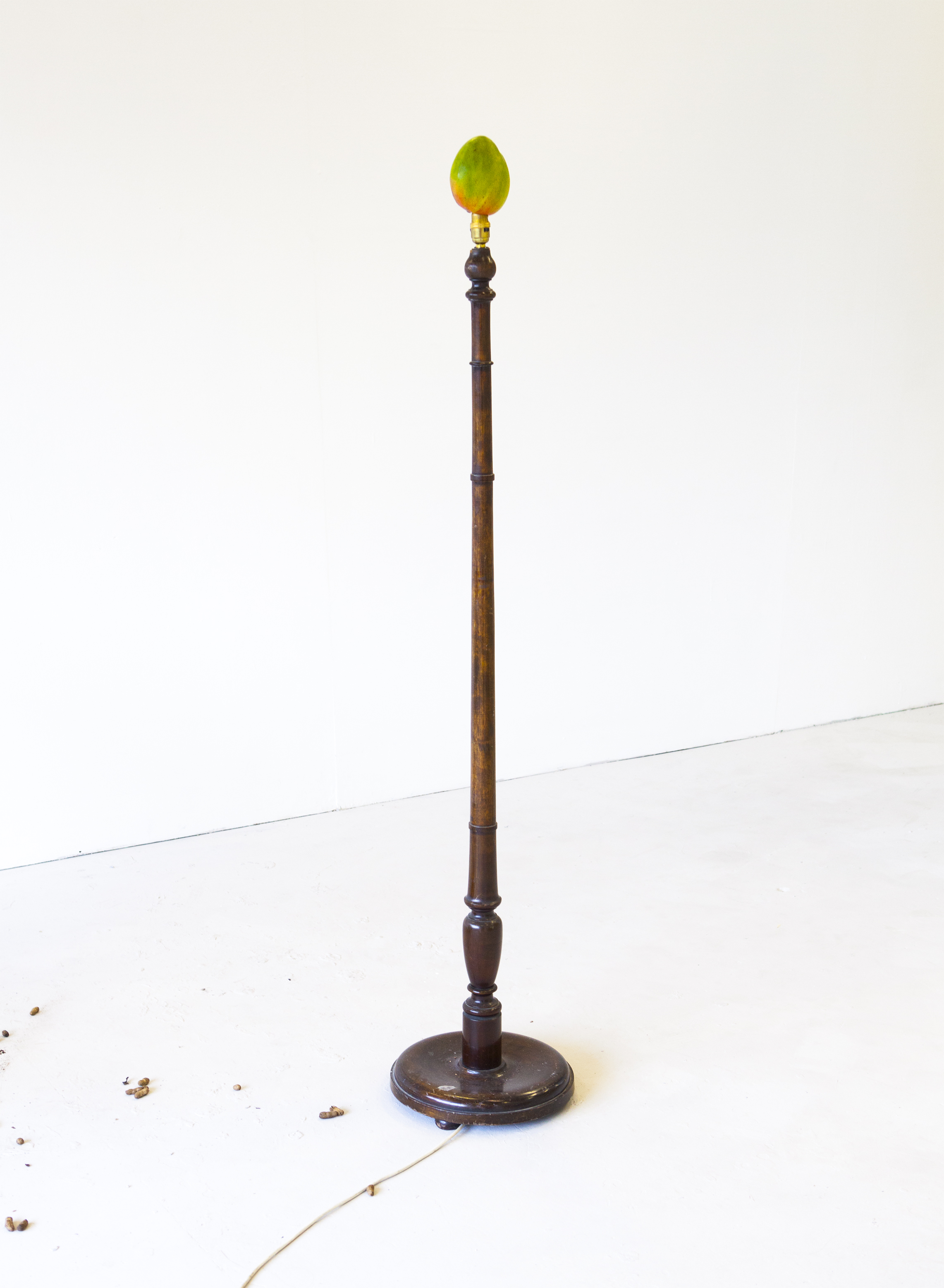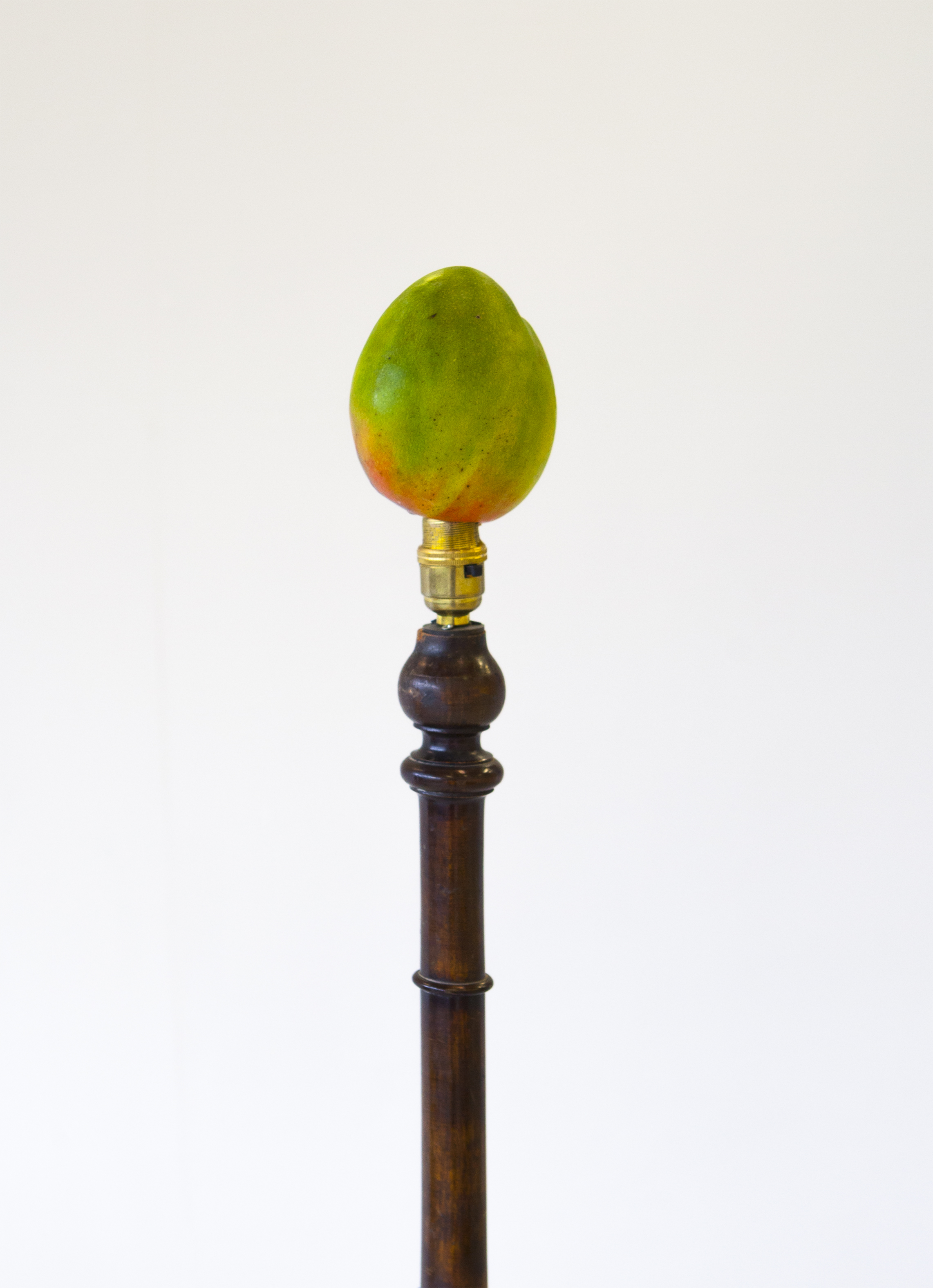 Fruit Flies
Art Hub, London. 2019
Metal trolley, taxidermy bats (Rousettus Lescheanu), fresh sugar canes
146cm x 98cm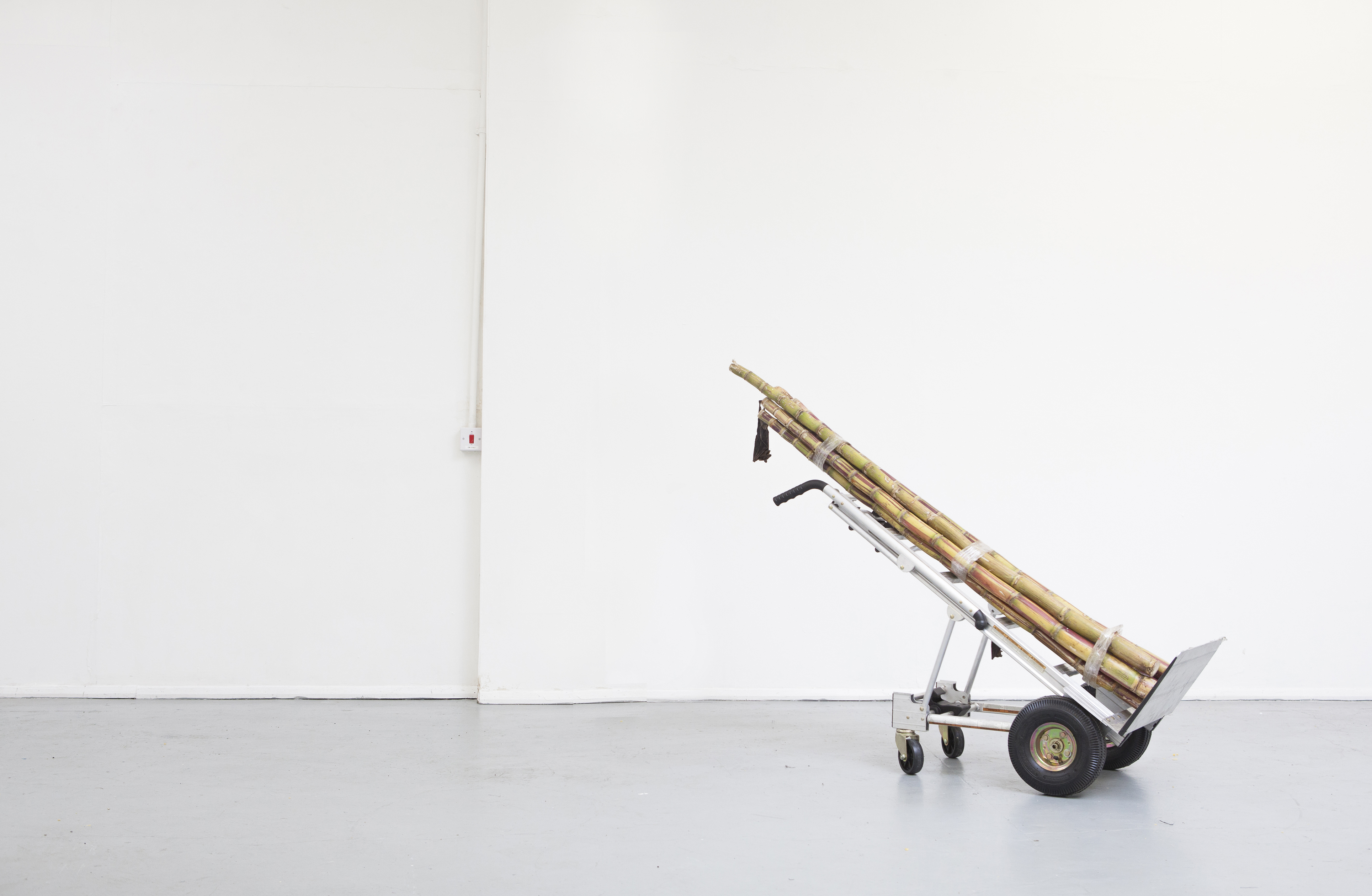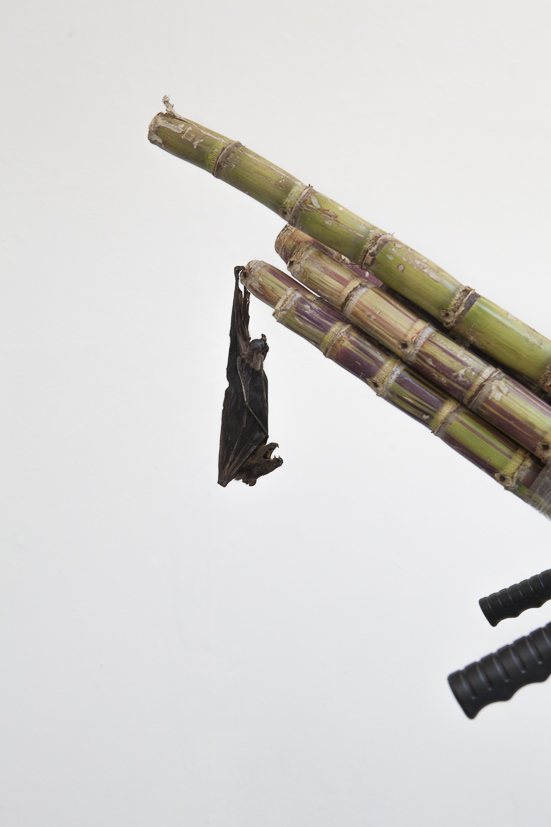 Orchidometer
Lekka & Perikleous, Athens. Curated by Maria Georgoula. 2017
Carved wood, leather string, plastic sack
260 x 40 cm
The artist has hyperbolically extended the number and sizes in the beads of an orchidometer. An instrument used to measure children's testicles for categorical purposes such as differentiating gender, and viewing a "correct development". The members of the public are invited to measure their testicles in relation to the orchidometer.