Handful
Henry Moore Institute, UK. 2021
Solo Exhibition, curated by Laurence Sillars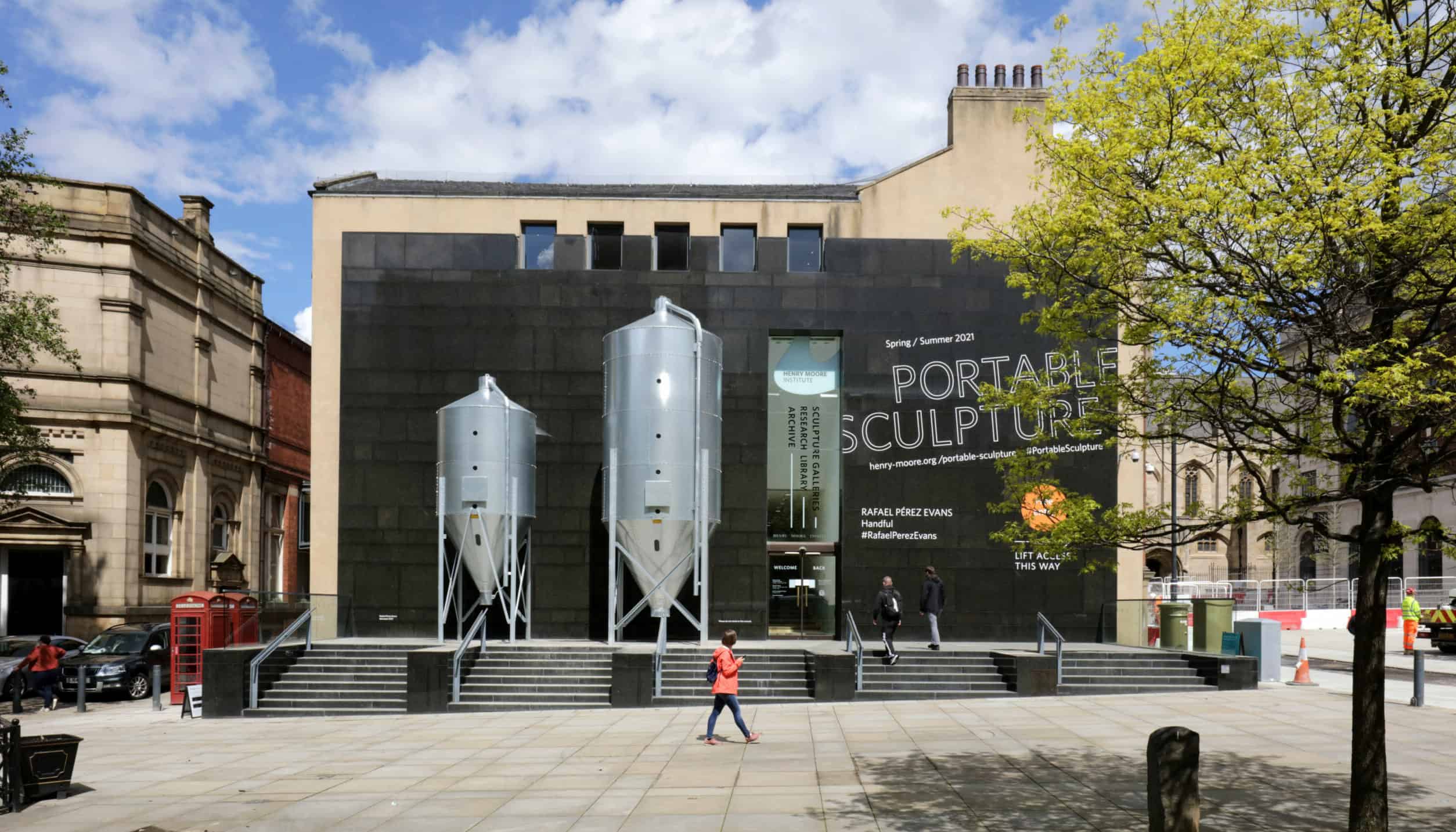 Mountain
Custom-made galvanised metal silos
8.5m x 2.75 m  & 6.4m x 2.3m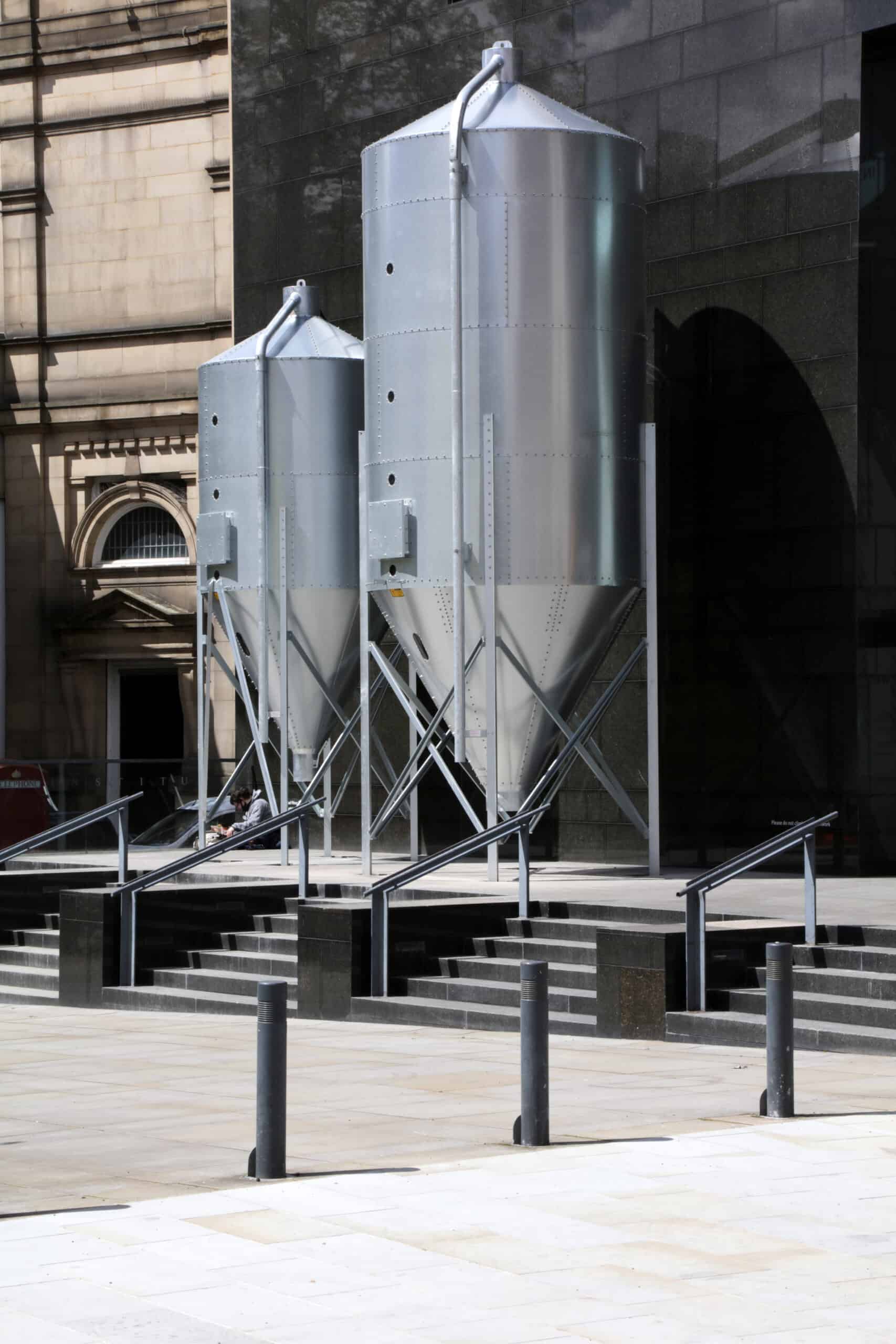 Handful
Wheat, Perspex shelf
30 x 30 cm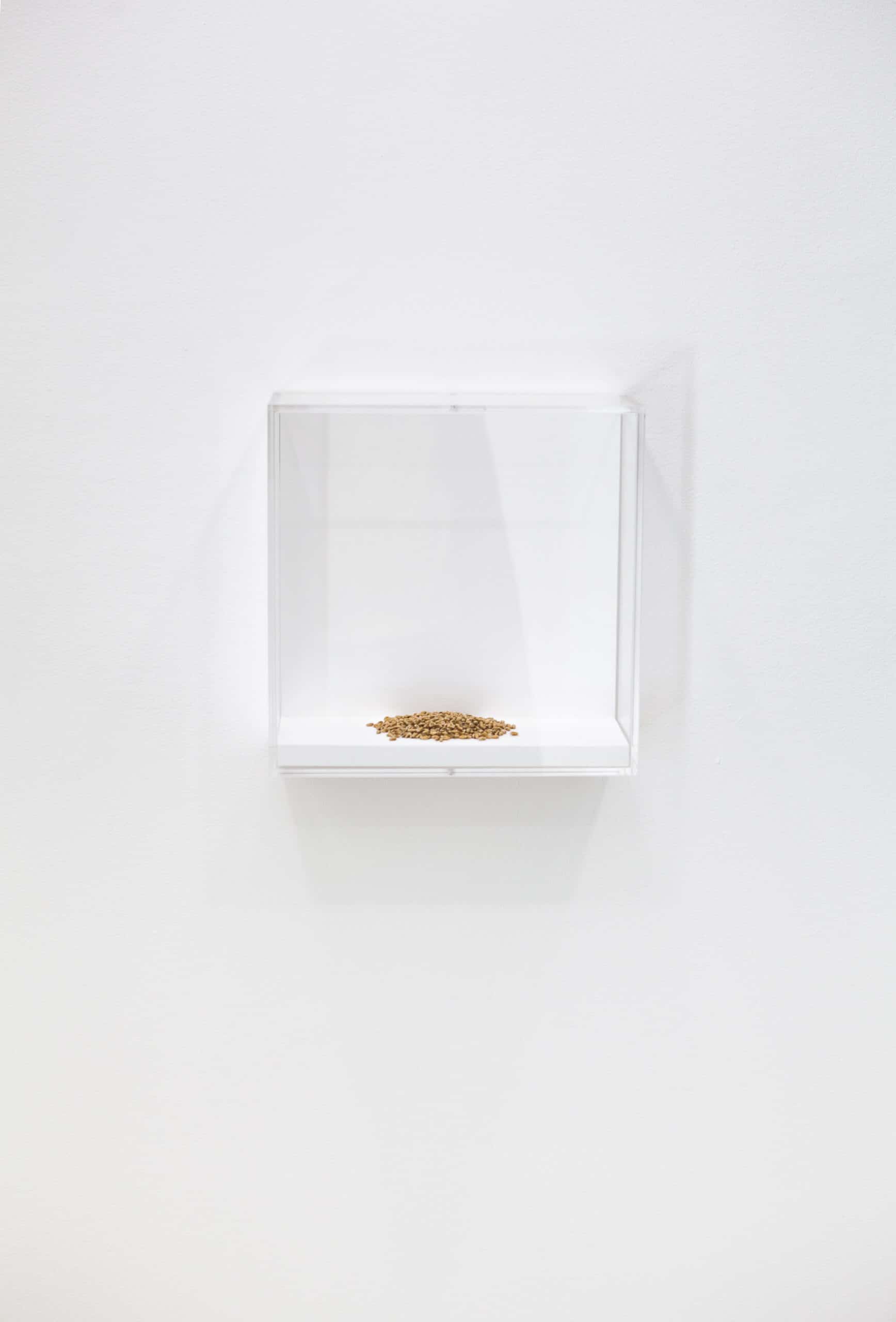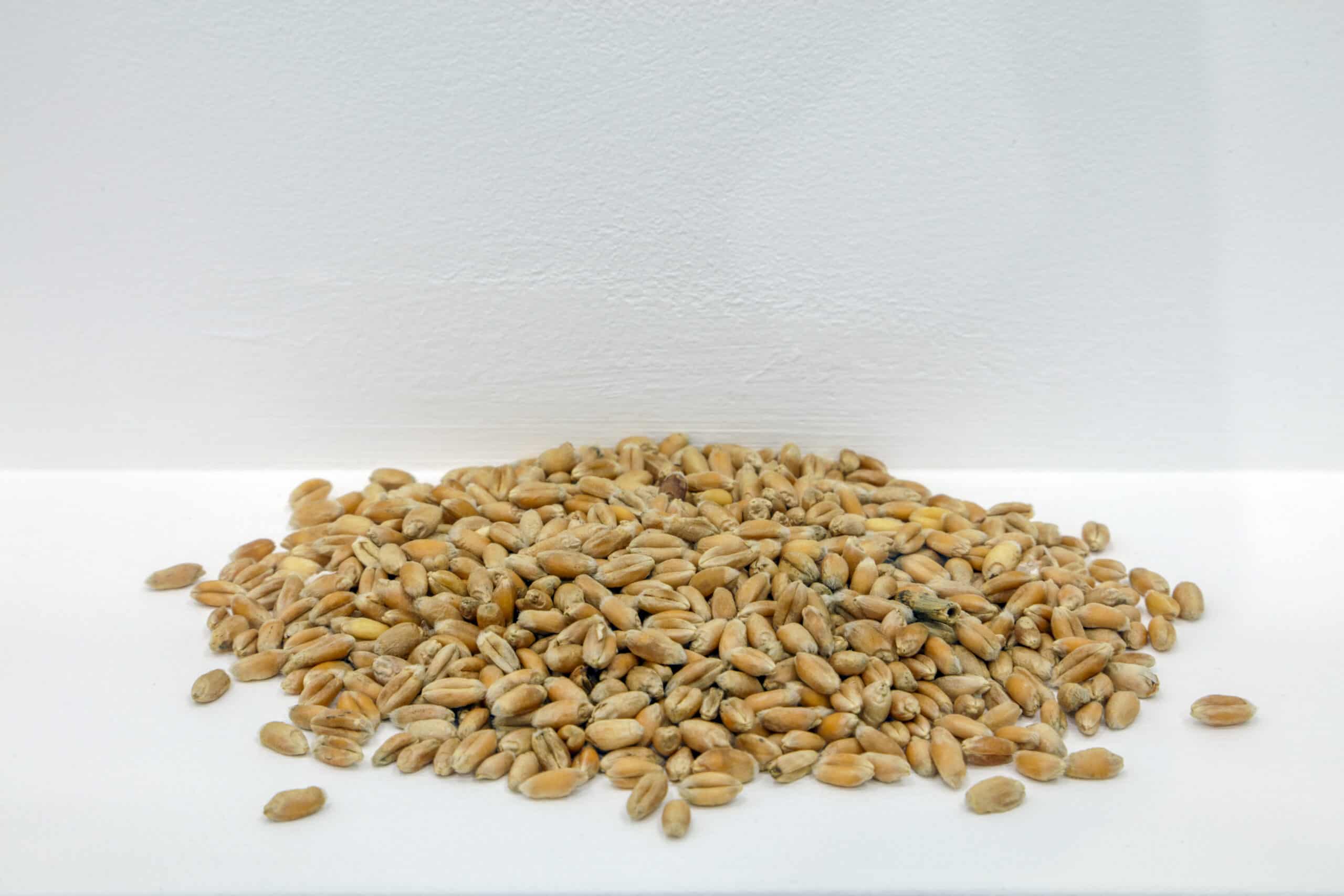 Lake
Milk solution, metal churns
Dimensions variable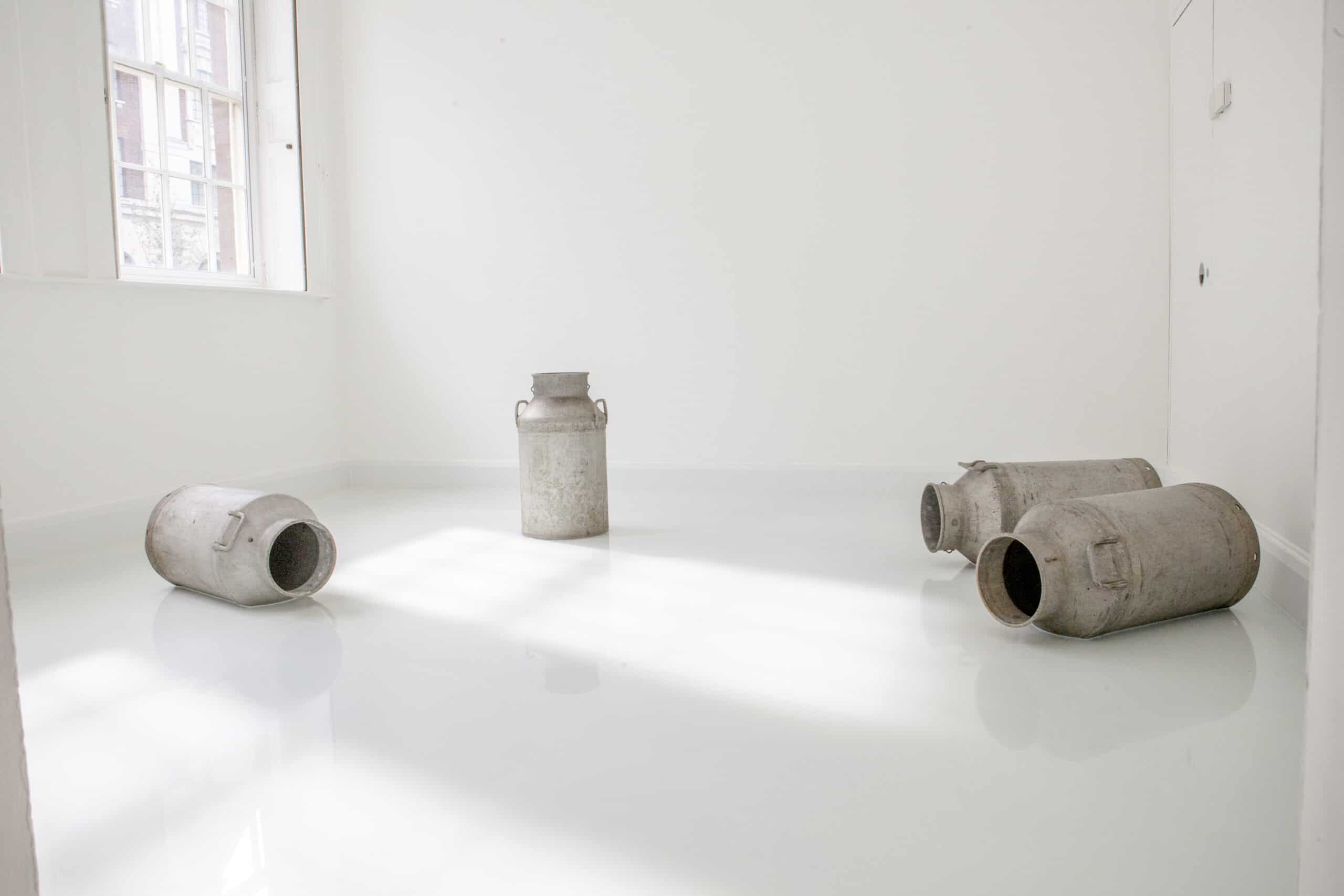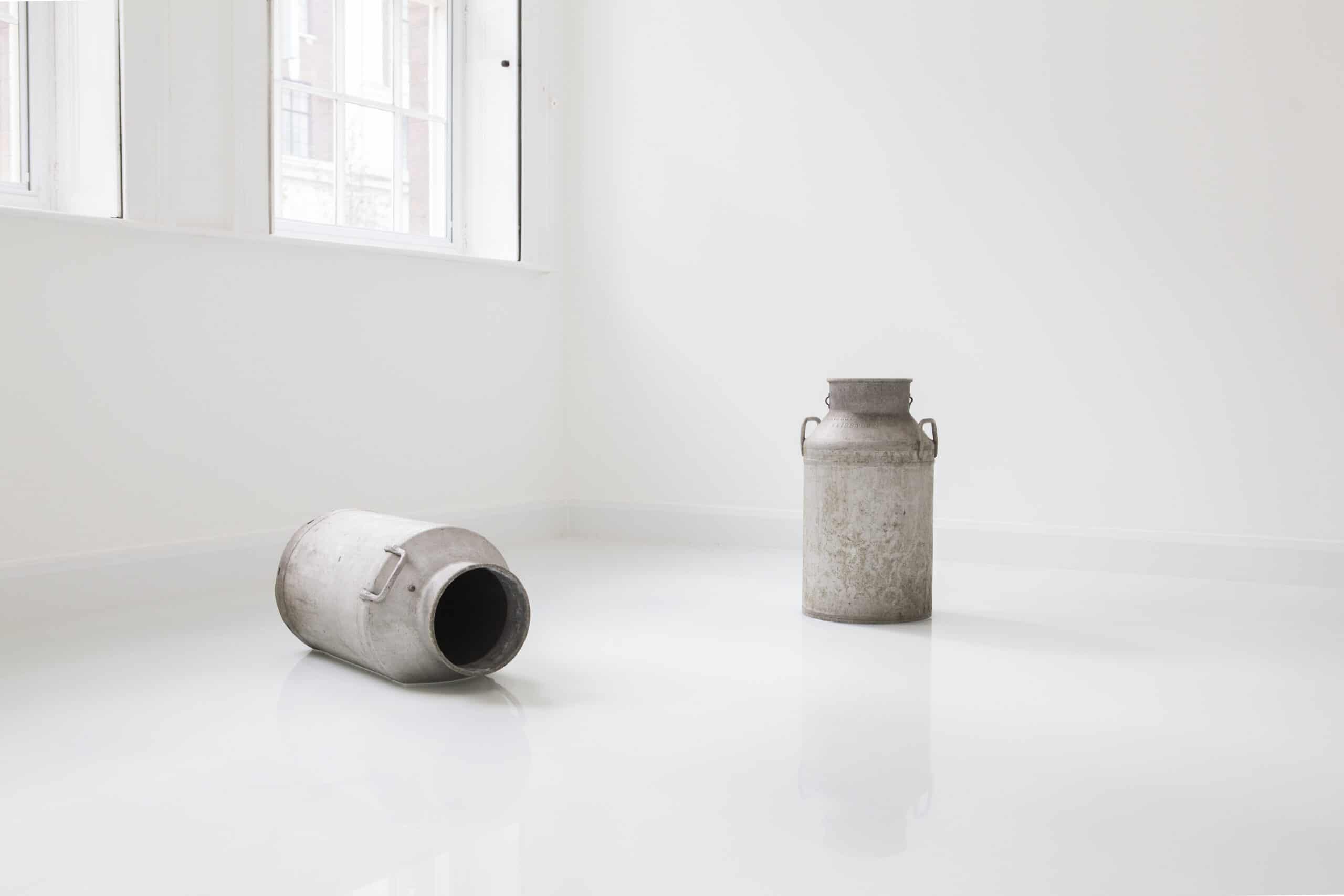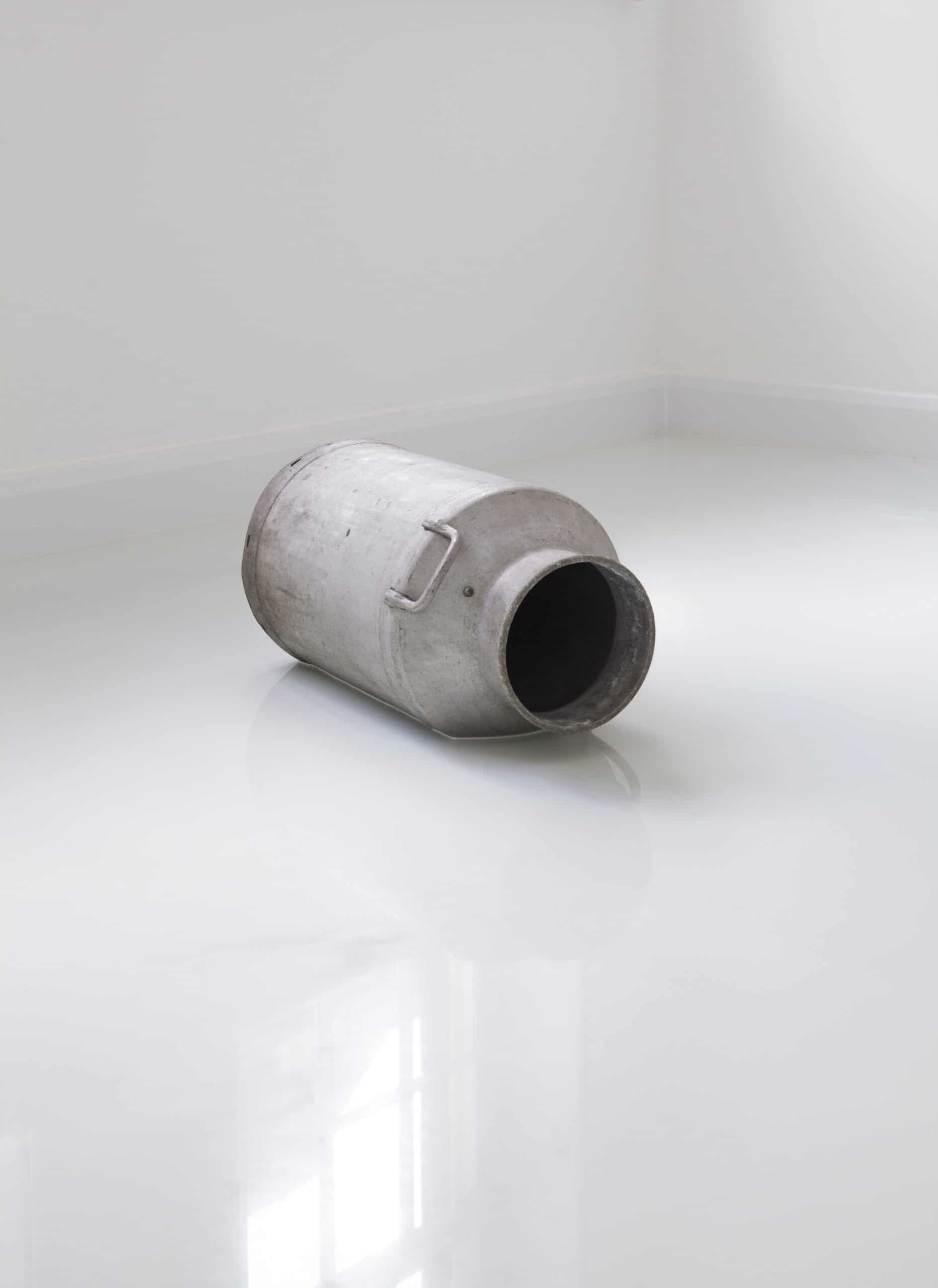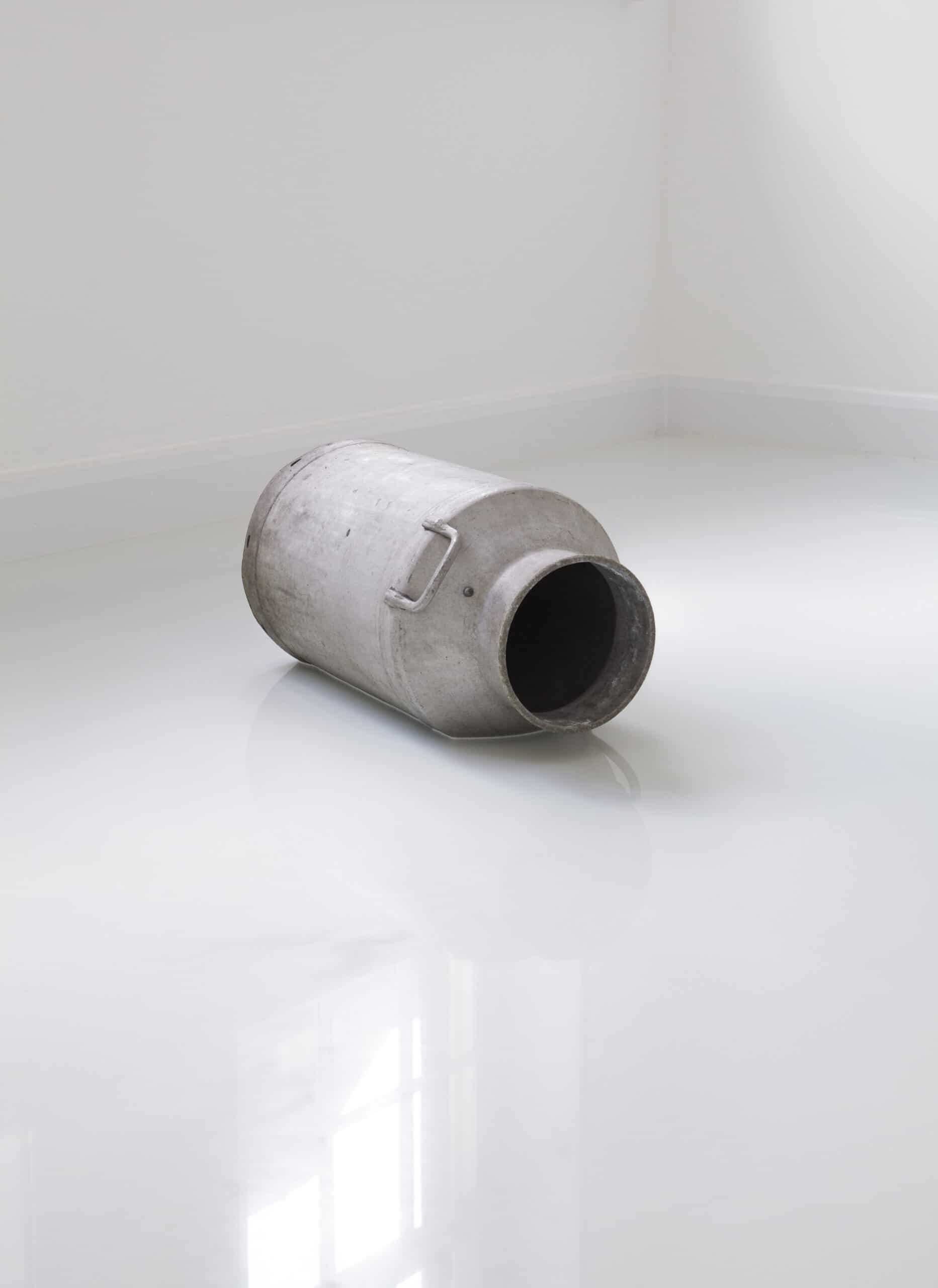 Video: Handful in Conversation with Laurence Sillars
Installation of Mountain
Rafael Pérez Evans' temporary sculptures made using foodstuffs draw upon legacies of 1960s sculpture, Land Art and acts of social protest. For this exhibition, Pérez Evans presents three new works that explore a tension between basic human need and the overproduction of food.
The causes of the gap between the consumers and the producers of food are plentiful. Pérez Evans states that we have become "food blind, plant blind and food-production blind" as food has become as much a commodity as any other. Food's production and distribution is entangled in a web of global economics that has long given rise to mass surpluses. Yet even the 'grain-mountains', 'butter-mountains' and 'milk-lakes' that have been common talking points since the 1970s, for most, exist only as imagined and distant 'landscapes'. Redressing this invisibility, Pérez Evans will install Mountain 2021, two full-sized grain silos outside the Henry Moore Institute. Their stark, functional, yet also highly sculptural forms give immediate human scale to industrial food production. In contrast Handful 2021, a simple wooden shelf inside the Institute carries just one handful of grain.
A spirit of protest is also never far from Pérez Evans' work. Witnessing the demonstrations of Spanish farmers as a child he saw vast quantities of lemons dumped in protests against devaluation according to market forces. For Lake 2021, Pérez Evans floods one of the Institute's former domestic spaces with milk, a gesture that recalls the aftermath of such uprisings.
This project has been kindly supported by The Henry Moore Institute, Leeds Beckett University, New Contemporaries and the very kind support of Spanish Culture UK & Instituto Cervantes London.