Dust Bathers
Queer Circle. 2023
1000kg earthly powder, customised agricultural blower, industrial conveyor, PVC curtain, performer
10m x 8m
Installation views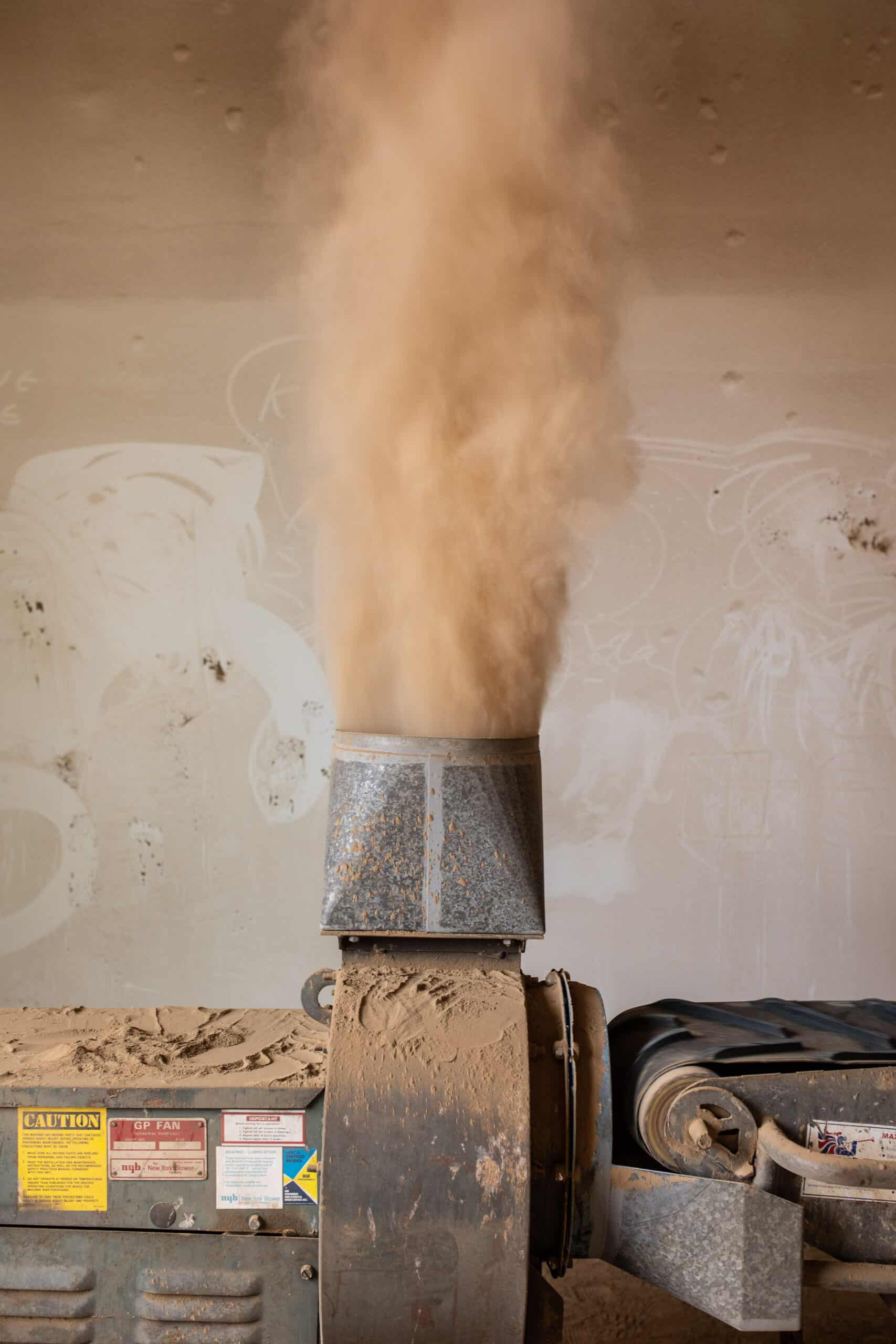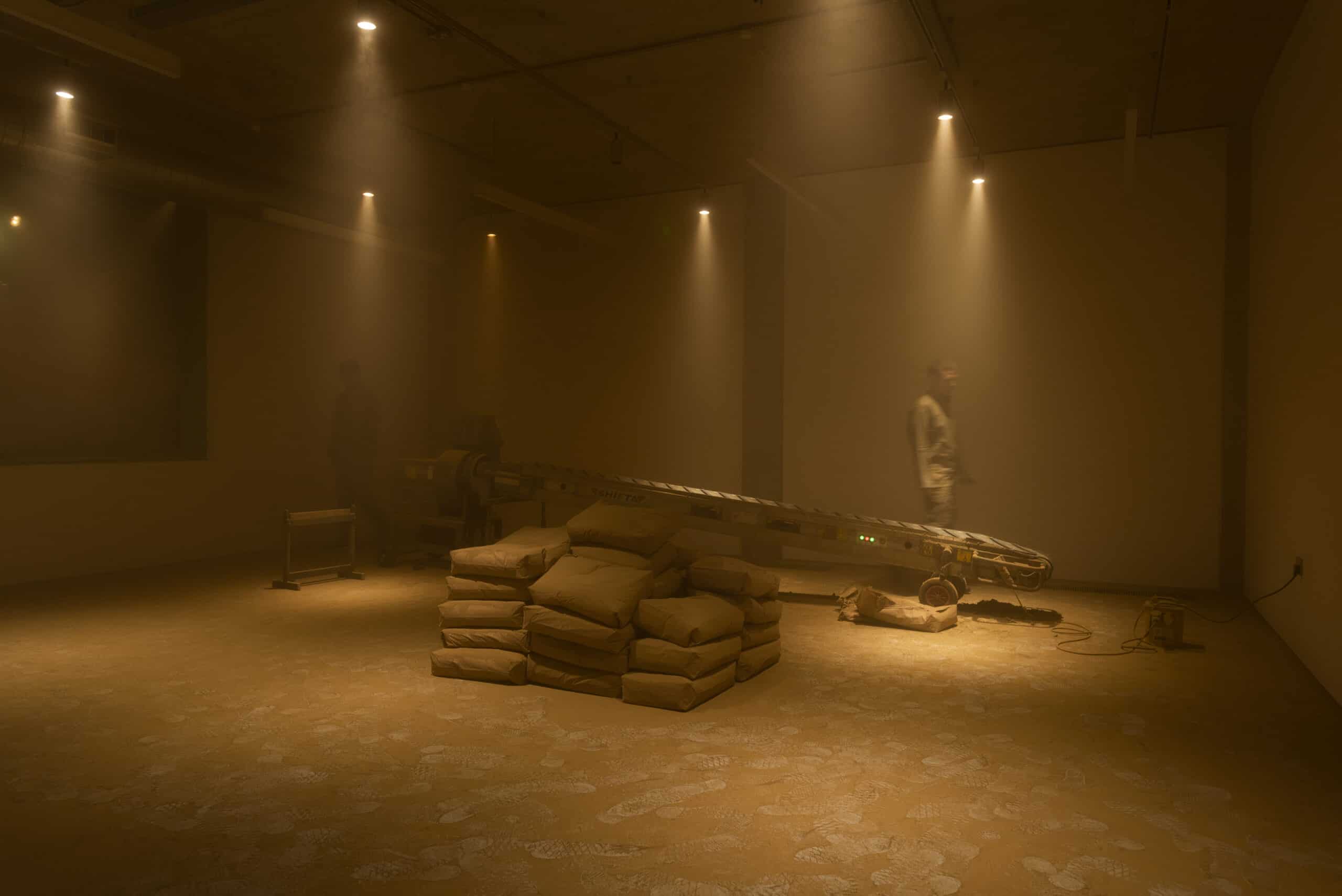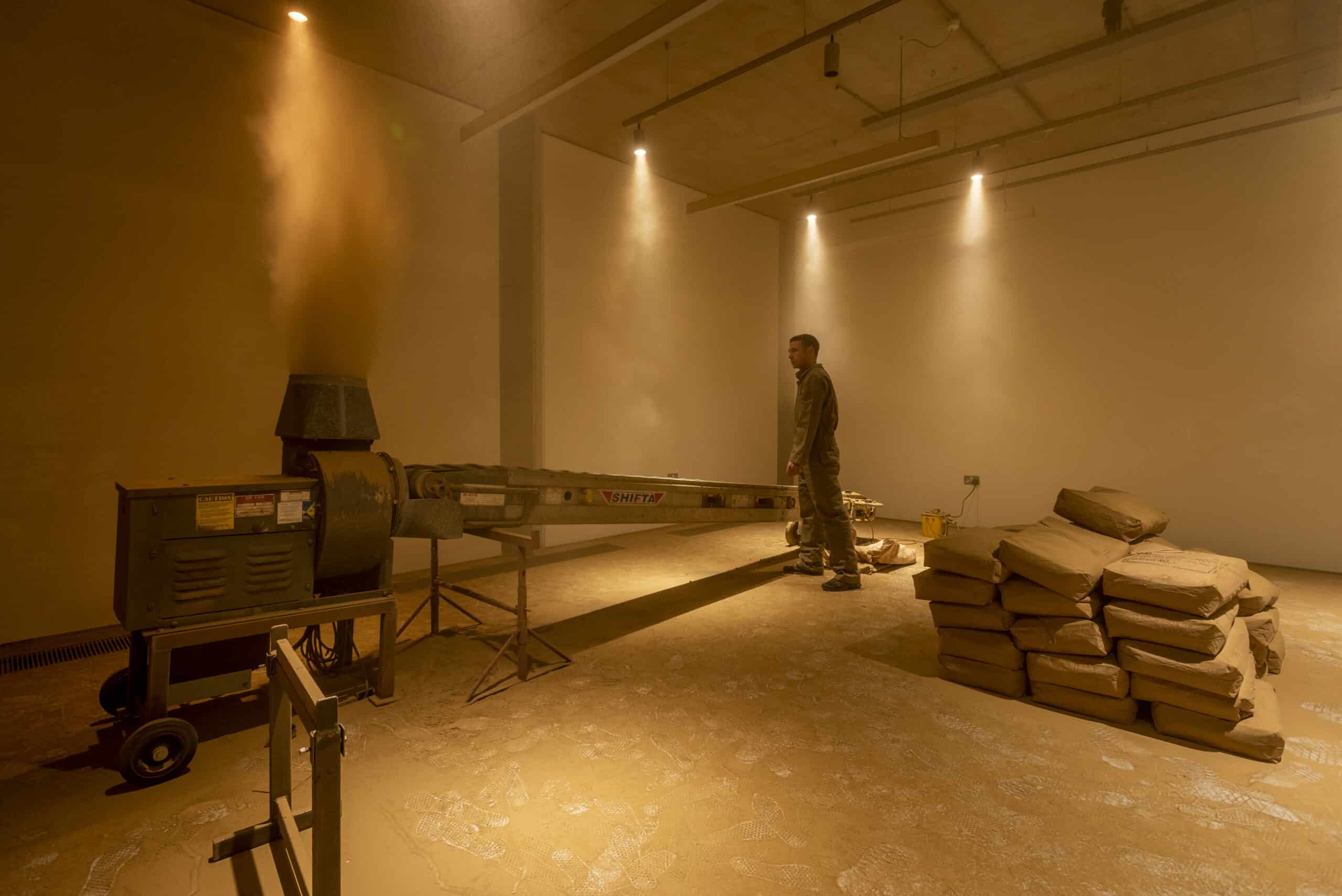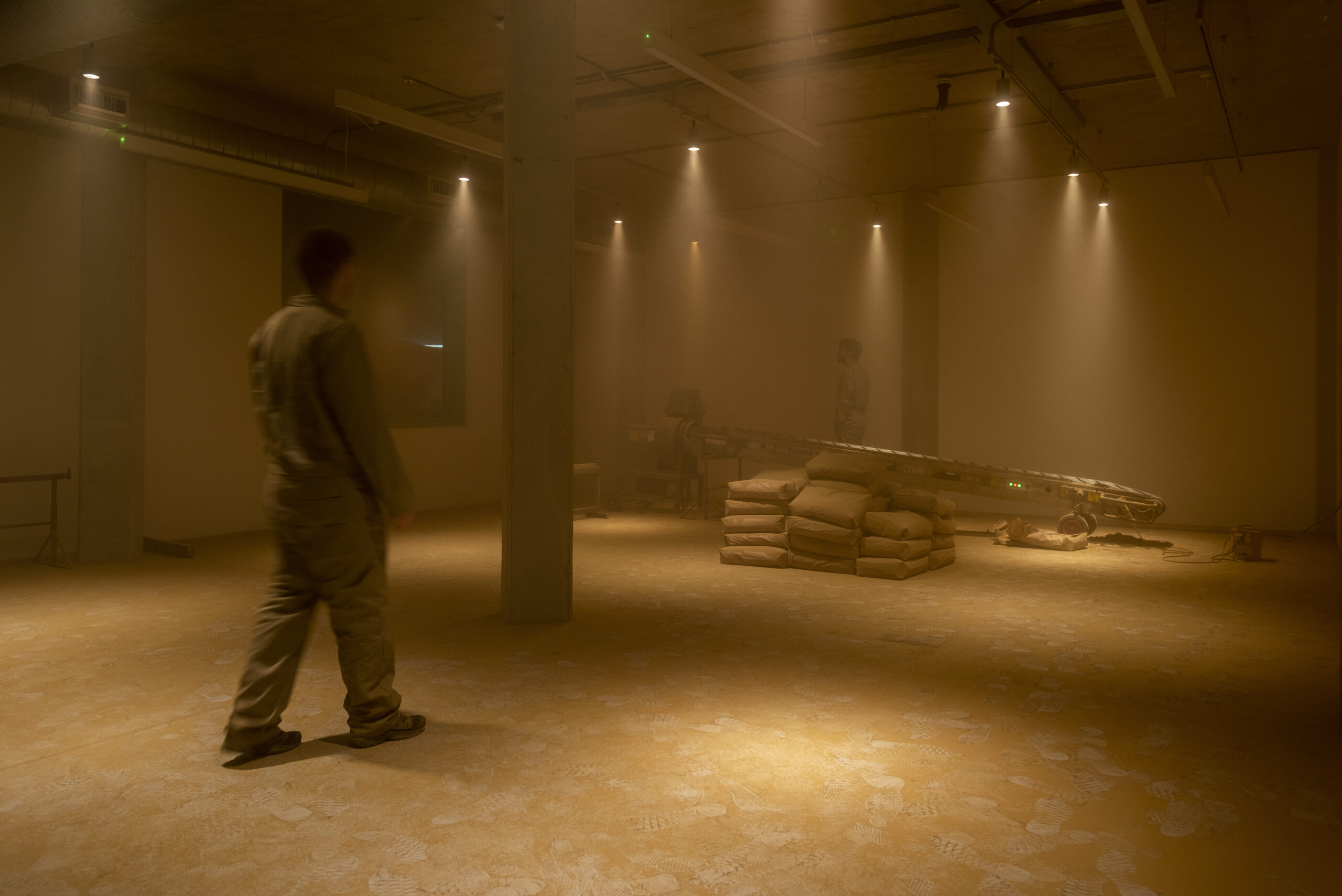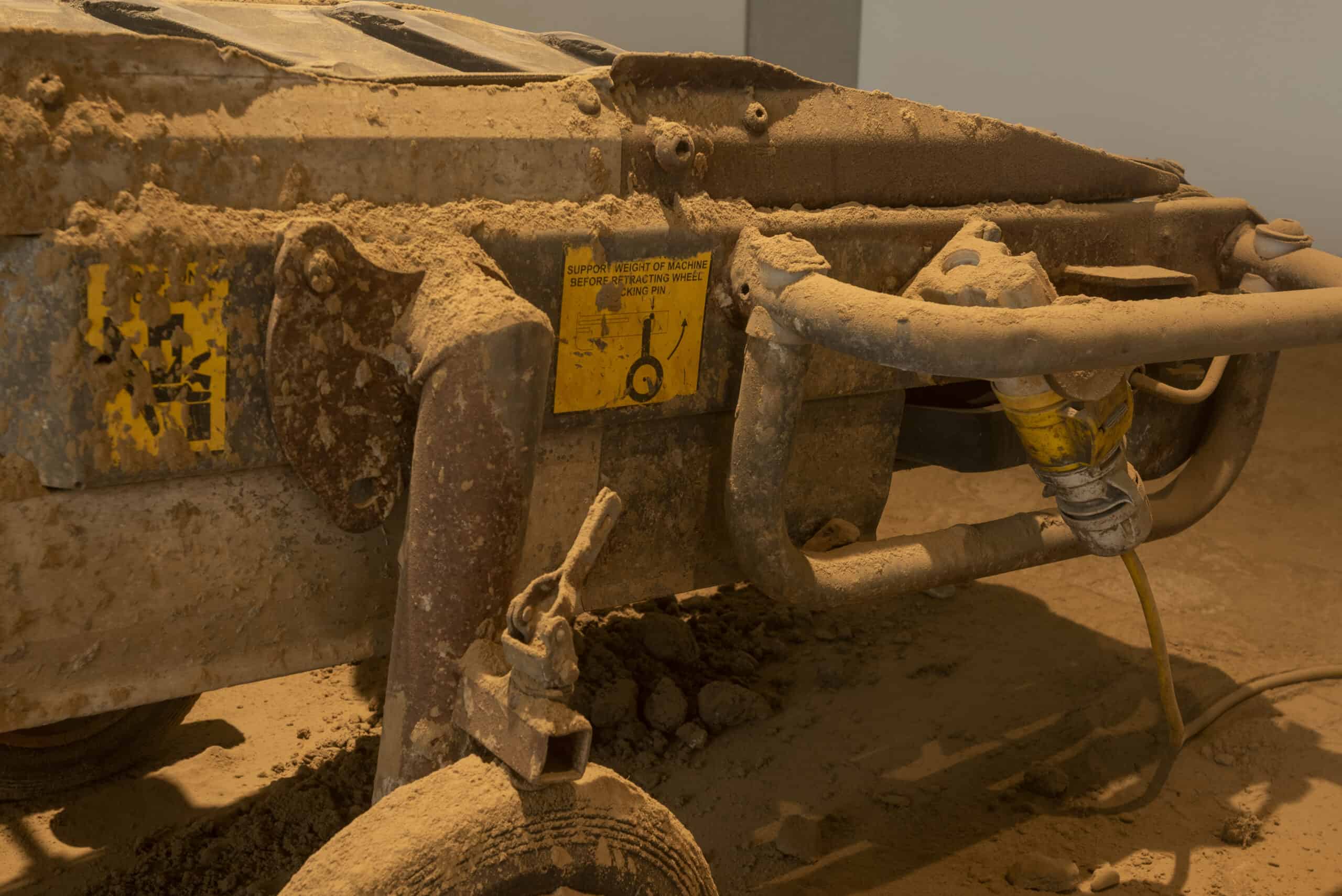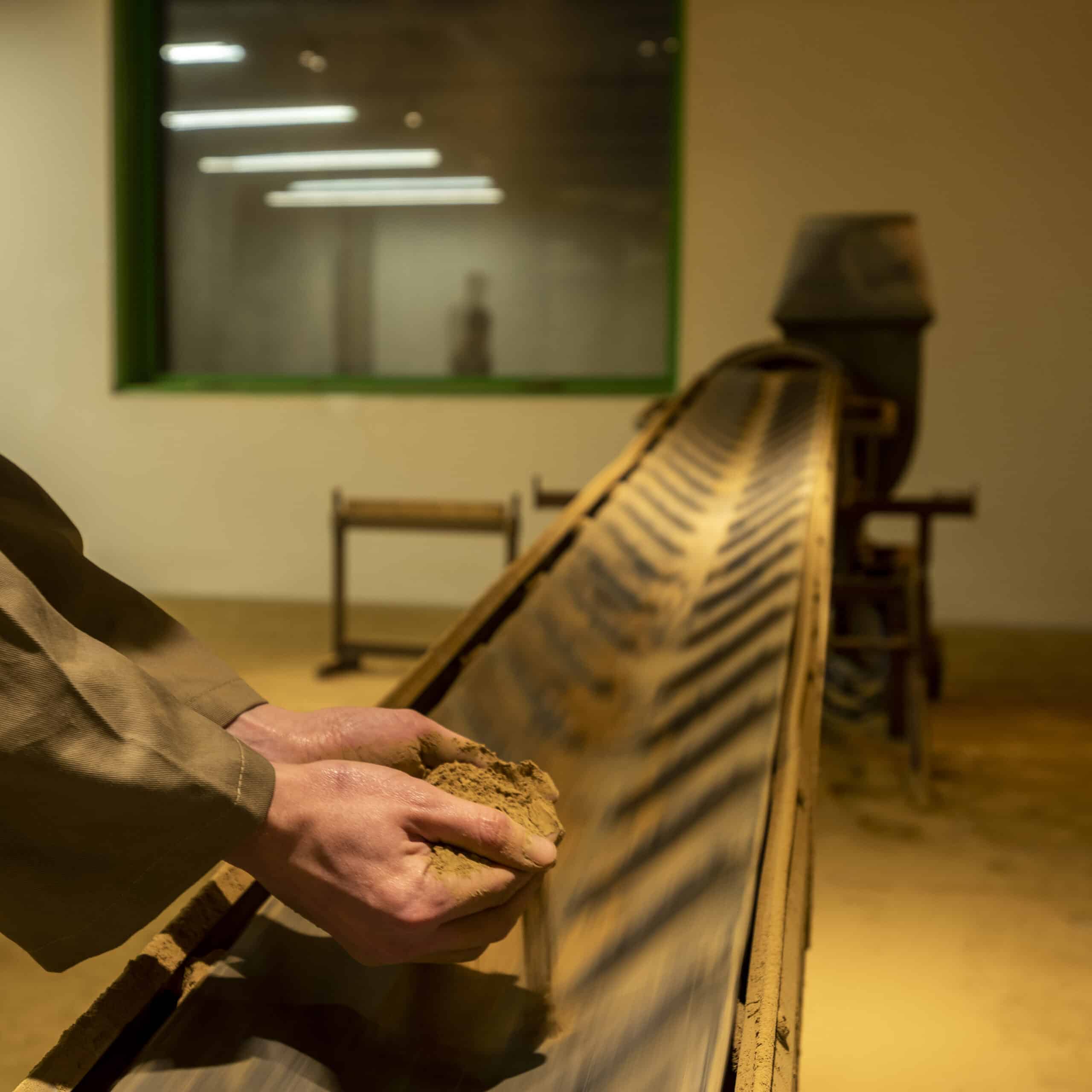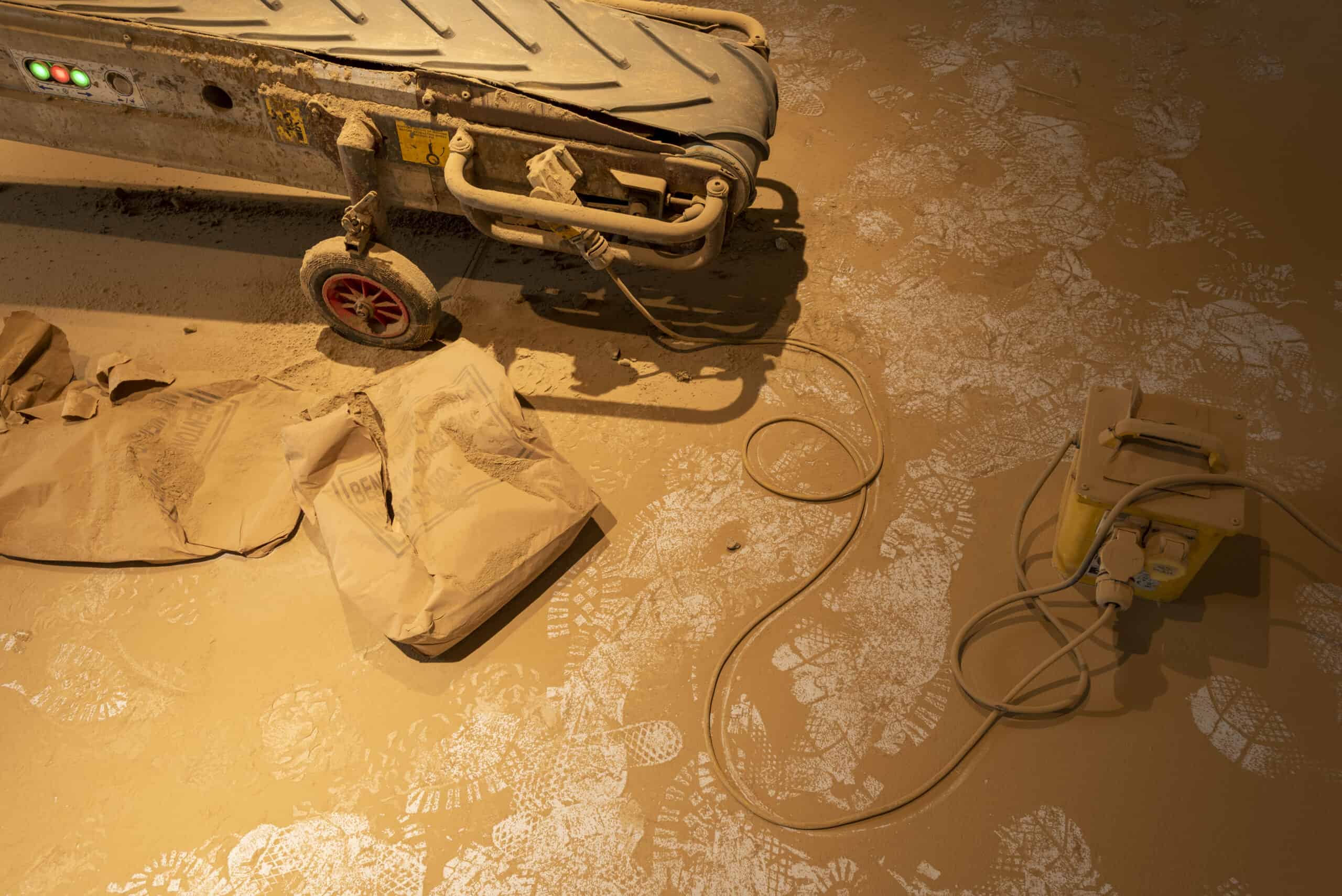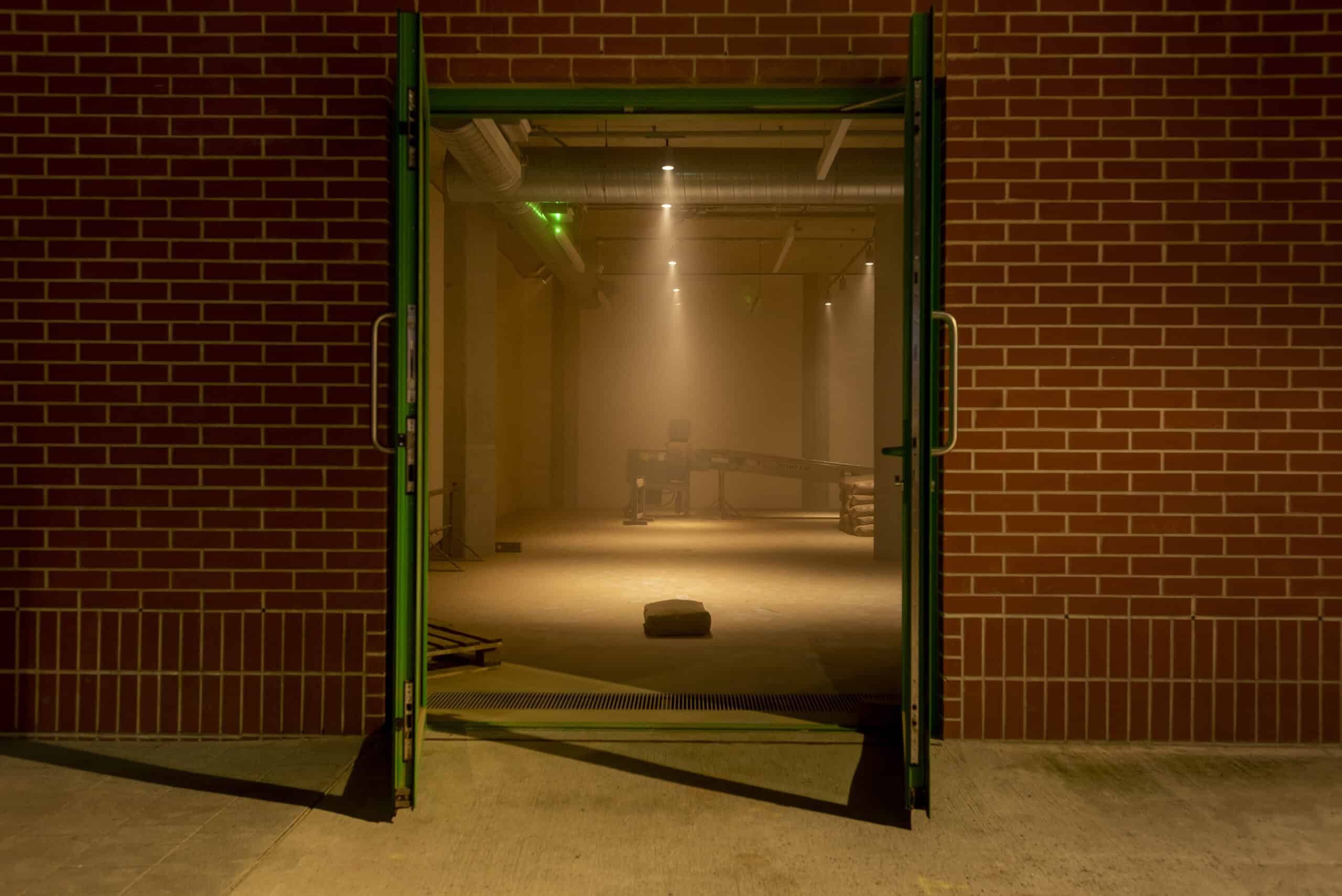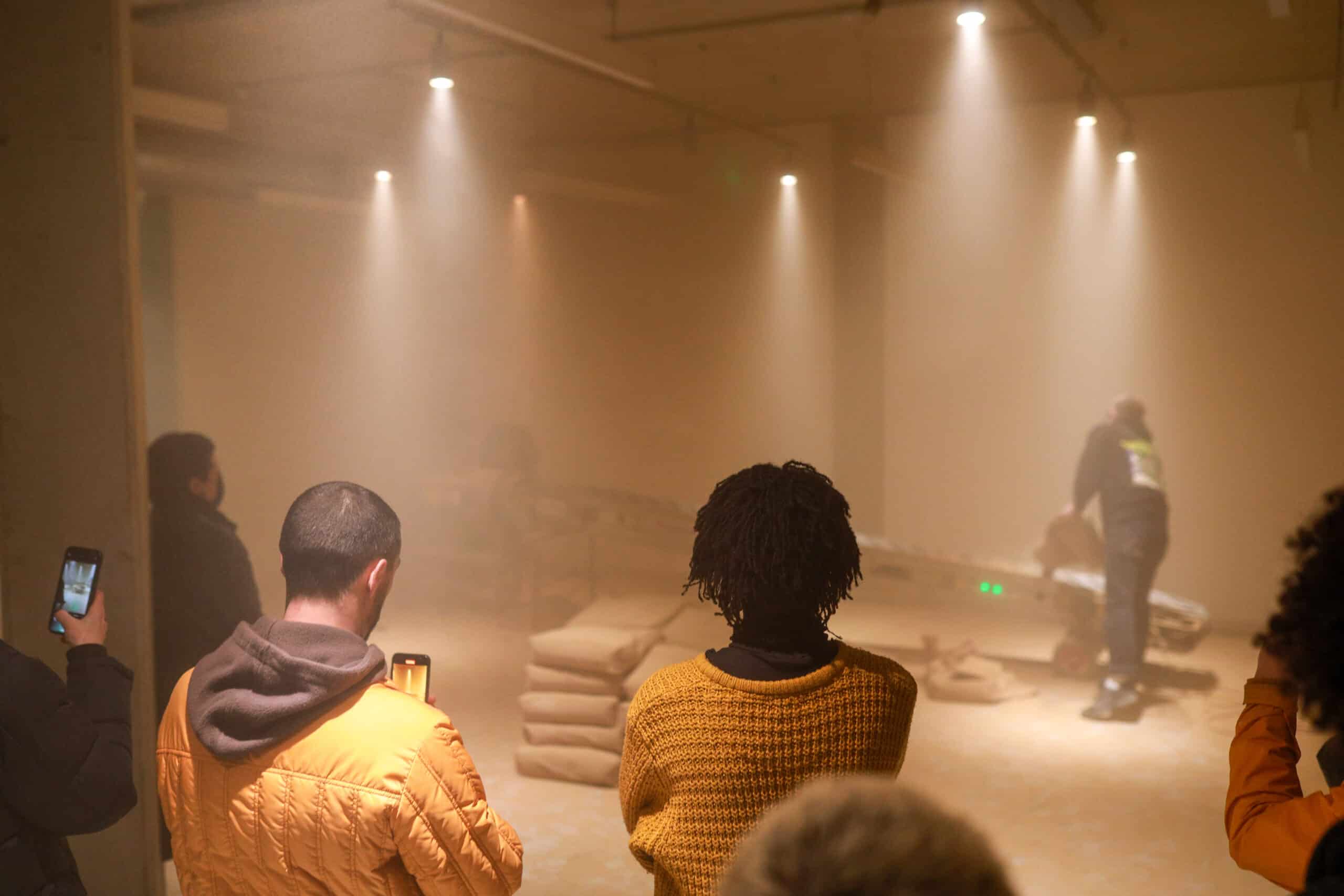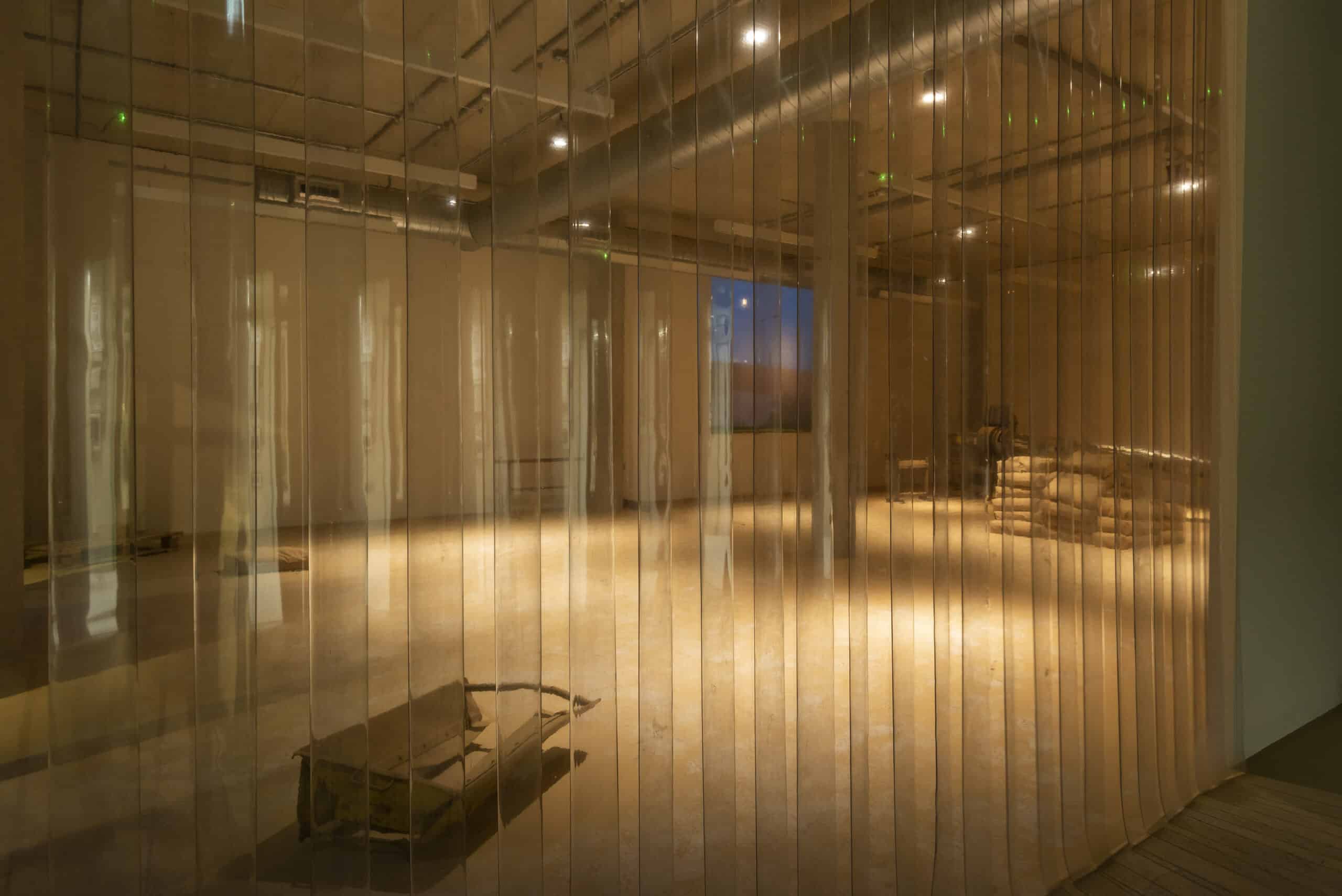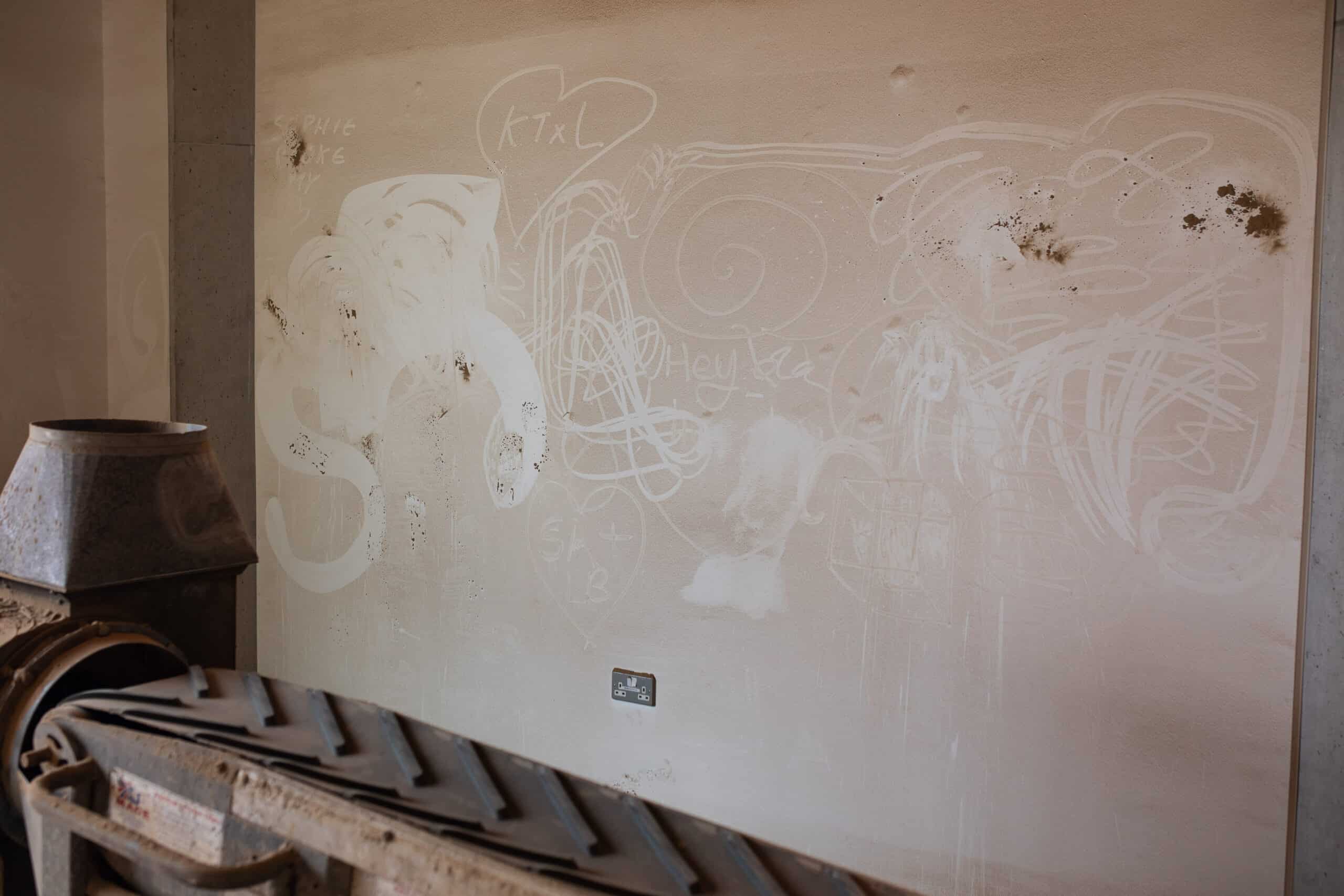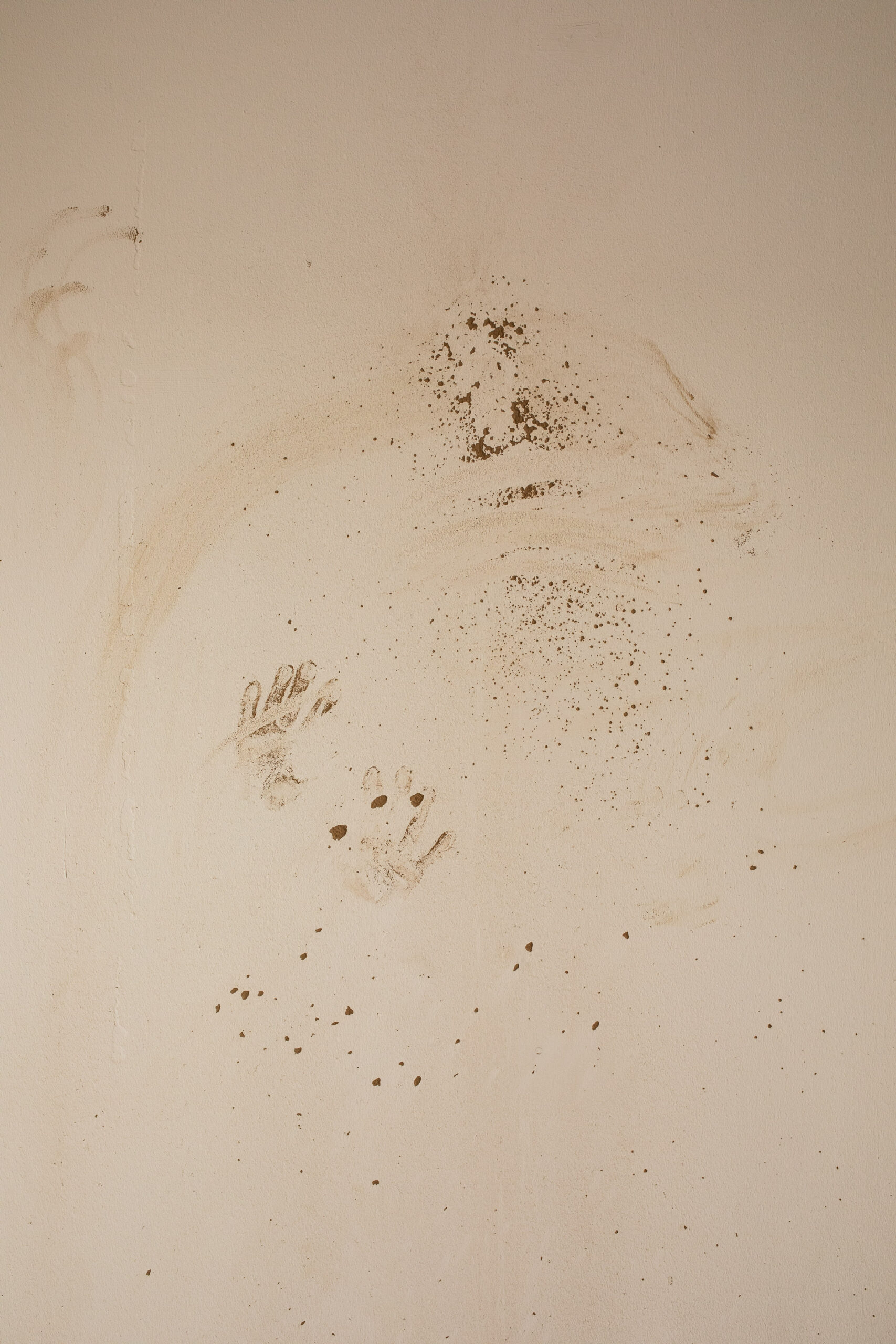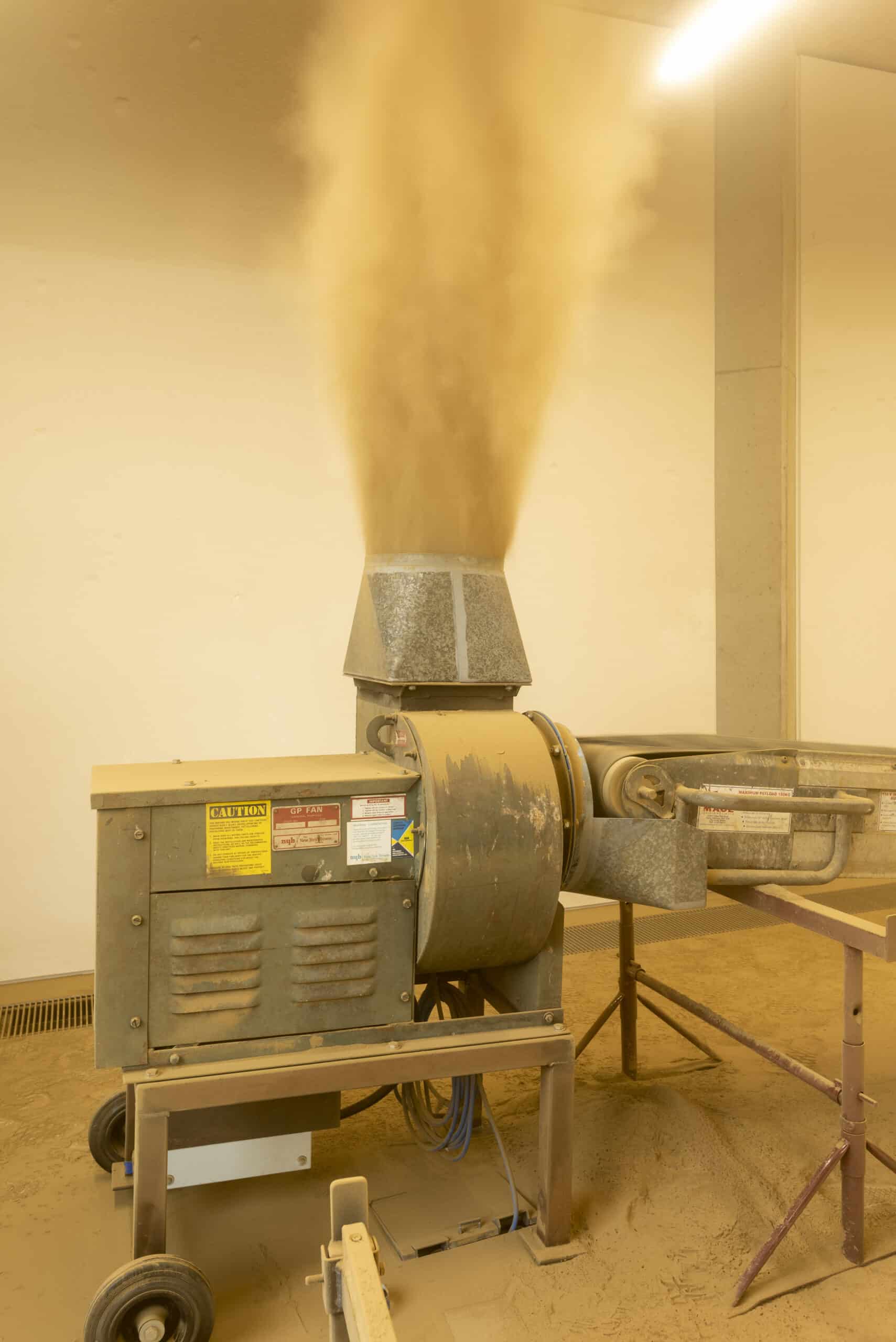 Salvation 03
Oil over matt graphic lined paper
29.7 × 42.0 cm


Rumble 01
Oil over matt graphic lined paper
29.7 × 42.0 cm
'Dust Bathers' borrows the collective and transgressive techniques of minority communities protesting for survival and presents a poetic opportunity to asilvestrar – the artist's Spanish translation for the English verb to re-wild – following the work of queer theorists, José Esteban Muñoz, Jack Halberstam and Tavia Nyong'o. A departure from urban and eco-bourgeois appropriations of the rural, 'Dust Bathers' will look to the robust histories and imaginative capacities of rural agricultural protest and queer dissent.
Bridging two surplus communities and their respective sites of unrest – those of agricultural workers protesting on the streets, and the dancefloors of Queer nightlife – Pérez Evans presents a new experimental installation which embodies untamed, dirty gestures of resistance. By metaphorically draining the technicolour spectacle of the LGBTQ+ rainbow, Pérez Evans invites audiences to dust bathe in earthy tones as an exercise in imagining alternative horizons. Dust bathing is an animal behaviour characterised by rolling or moving around in dust, dry earth or sand, with the purpose of removing parasites, maintaining healthy skin or transmitting chemicals to mark territory.
Through industrial-sized PVC strip curtains – usually used to refrigerate large spaces in the industrial food industries, but also reminiscent of the entrance of now-closed East London gay bar, The Joiner's Arms – visitors will enter into a dust-covered gallery. Borrowing the machinery and language of agricultural workers' protests, a long conveyor belt connected to a large industrial blower lay dormant at the end of the room. Visitors are invited to leave their mark in the space through dance, drawing and/or dust bathing at their leisure.
There will be an earthly ceremony at 5 pm each Saturday and Sunday. The machines will be turned on creating an ephemeral dust cloud, temporarily bathing the gallery and engulfing visitors in earthy tones. Visitors are encouraged to congregate at these times for a communal experience and collectively imagine alternative horizons.
Kindly supported by