Rum for ashes. Polivalents #9. Hangar, Barcelona. 2016
Installation & performance.
Dimensions variable.
In "Rum for Ashes" Rafael Pérez Evans presents a participatory sculptural installation produced specifically for Polivalents N:9 in Hangar, Barcelona.
Inspired by the first people of Cataluña to sail in the 19th Century  into `the new world´, the artist has constructed a distillery mirroring the past history of Catalunya,  its expansive desires and its  relationship to the colonies through the industries of sugar and rum. Within a  scaffolding structure which holds a cane cube above it, the distillery acts as  a machine which proceses sugar into rum.
On the back side of the scaffolding there is a waiting room, with a photograph of a Cuban black escort the artist took in 2012, to the side there is a pile of canes, some painted with black ash pigment and the last one painted  with gold leaf. To the front of the piece there is a pile of white sugar.
Around the structure there are a series of paintings which create a wall, referencing the works of Brasilian artists Helio Oticica and Leonilson.  The artist is creating and nebulous ashy waiting room. Perez Evans encourages the visitors of the show to buy a ticket from the artist and join the Indianos Catalanes SL, a company which will take the adventurous ones to Cuba in a transatlantic boat, as well as taste a swig of rum produced on site. On the waiting room there is  a screen on the floor inside a wooden box, which contains a black and white video of a `Queima´,  shot in Brasil the video shows how a whole sugar cane Plantation is burnt, producing a lot of ash and turning the sky into grey.
This site of interaction which mixes past colonial spectres, narratives with present day citizens of Catalunya, continues to play with ingesting as a place of incorporating history, of re – infecting the present with some of the forgotten – erased histories. Playing with the Canibal Manifesto, to devour the past and infect the present.
Performance view.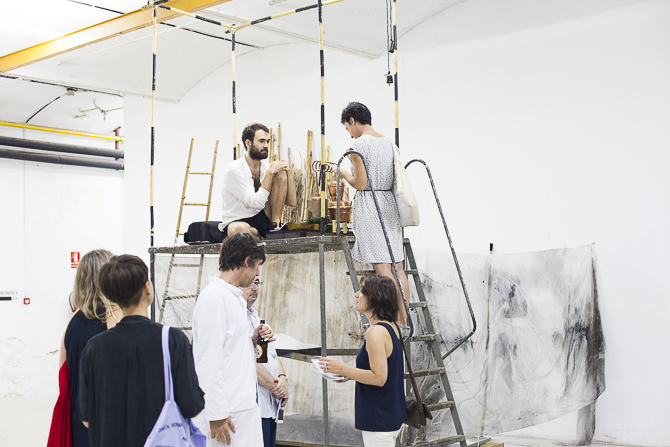 Installation view.
12 m (long) x 4.5 m ( wide)  x 5m (height)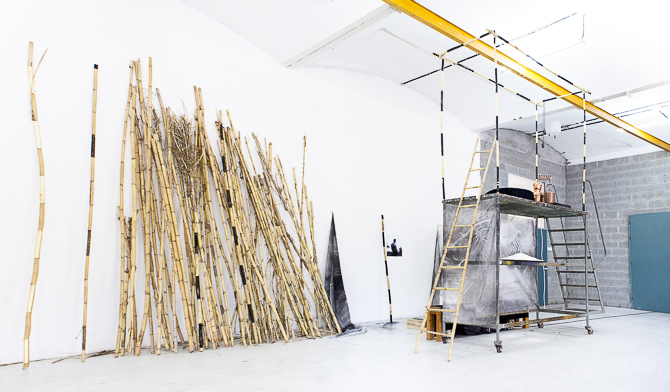 Copper alambique machine that produces rum, sugar, water, cinnamon, clove,  electric heater & cane drinking glasses.
60 x 70 x 40 cm.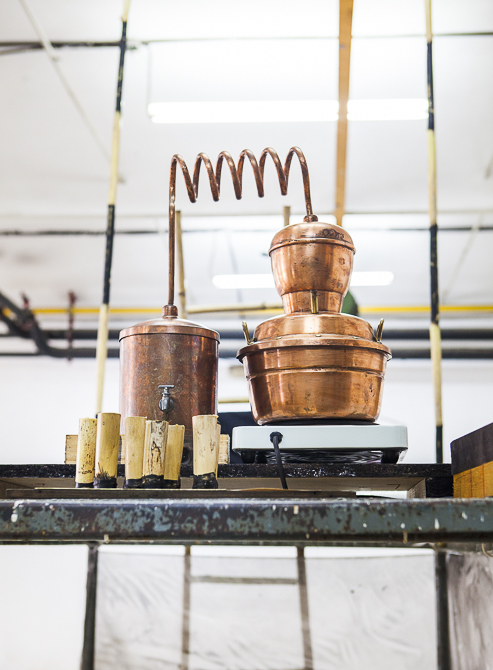 View of Waiting room.
Hd Screen on wooden box, showing film of `Queima´
Black & white HD film with sound.
2mins 30 secs.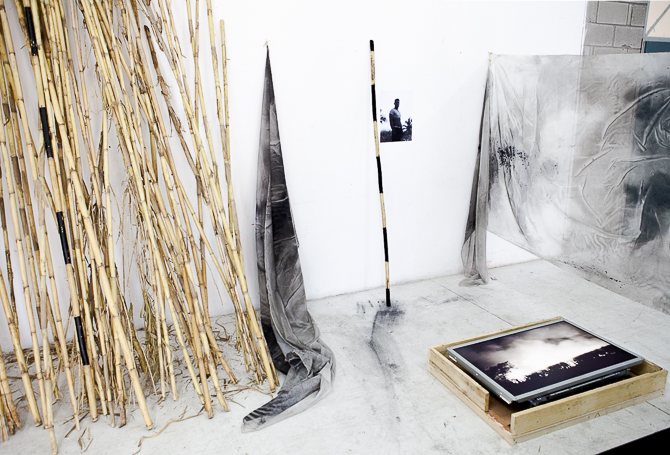 Closeup. Cane with gold leaf.
240 cm x 4cm.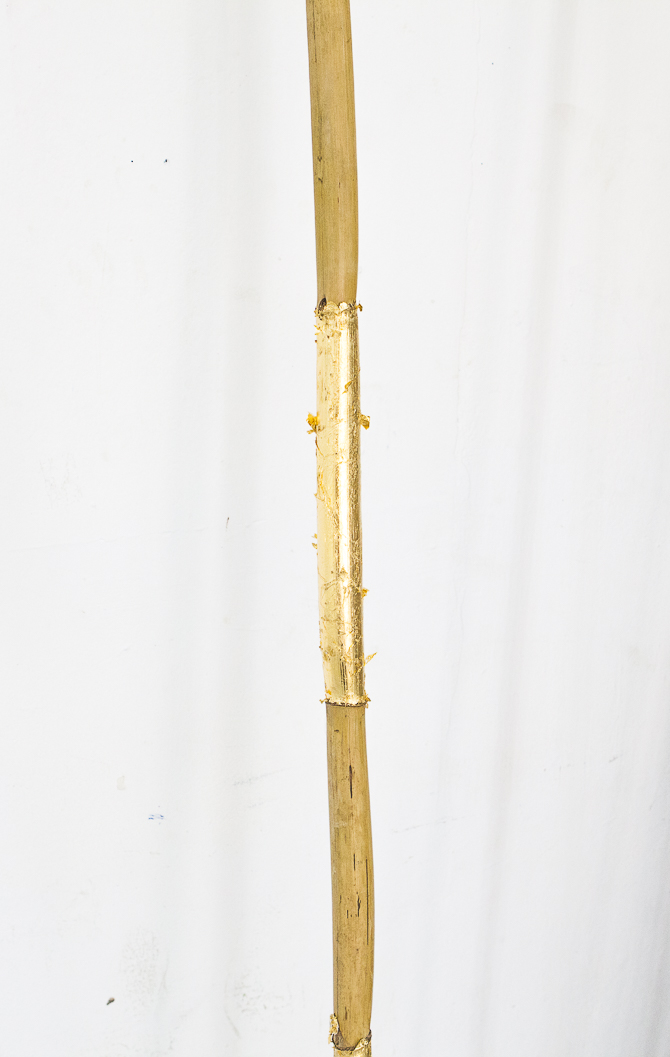 Paper ticket from the `Indiano Catalan Company S.L´ that takes the person who signs it to Cuba with a transatlantic boat. Departing Barcelona arriving La Habana.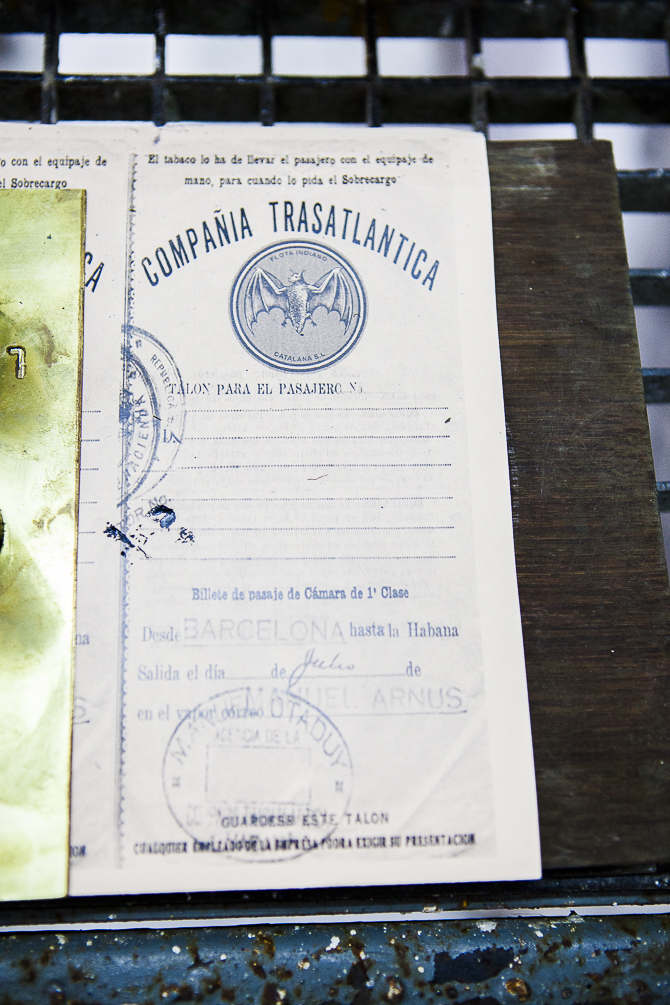 Performance View.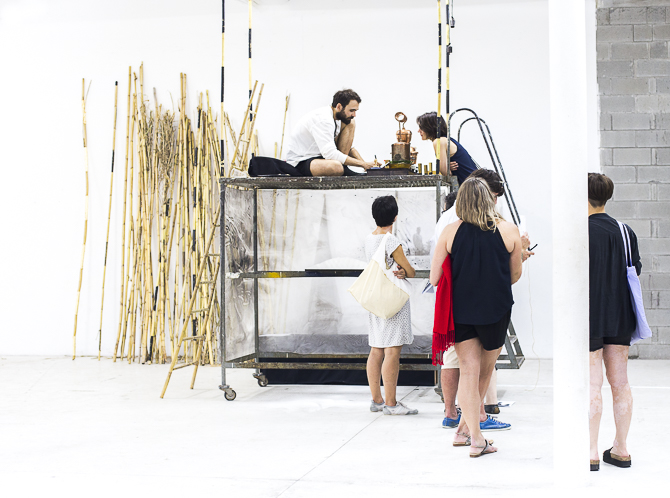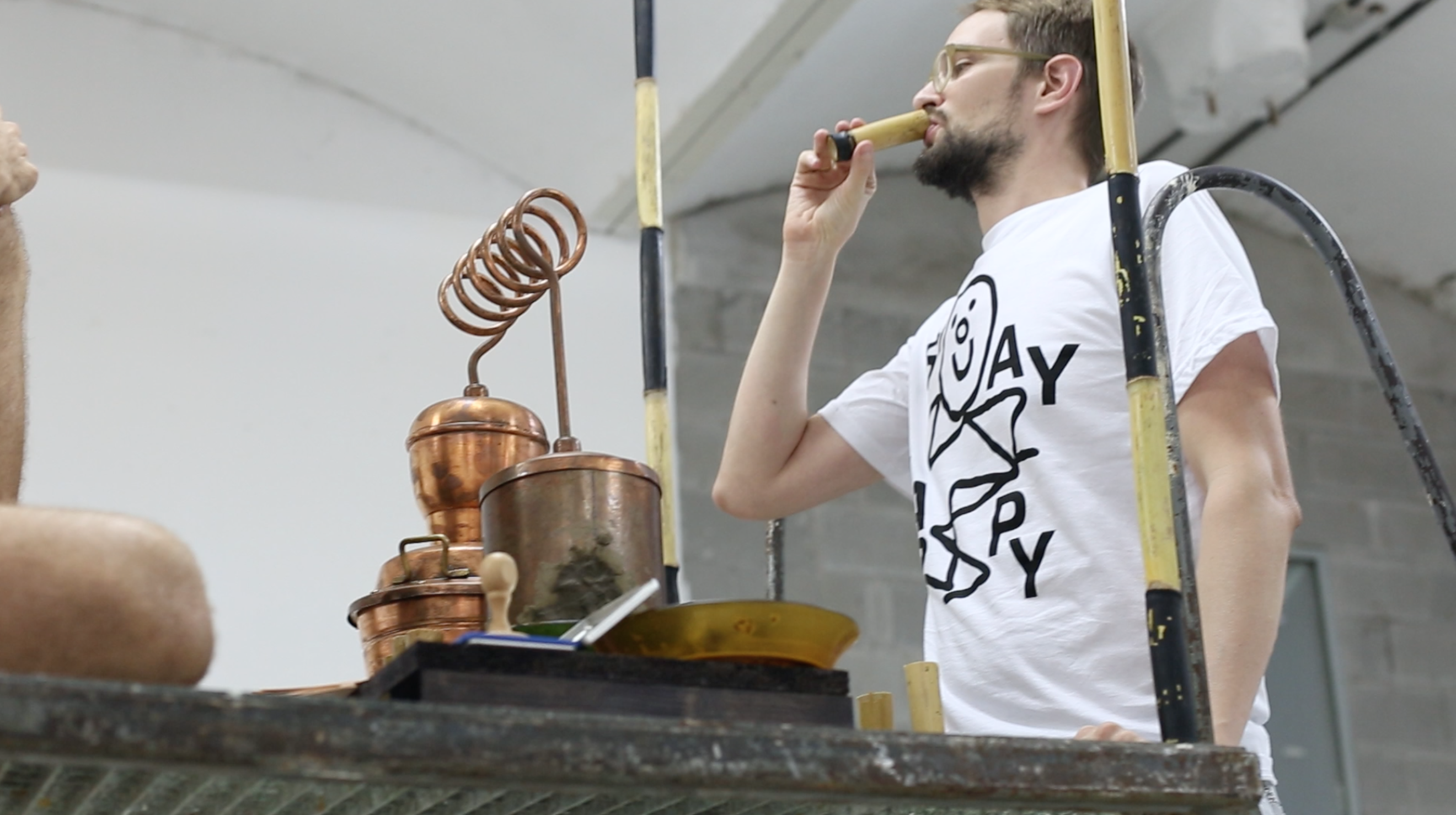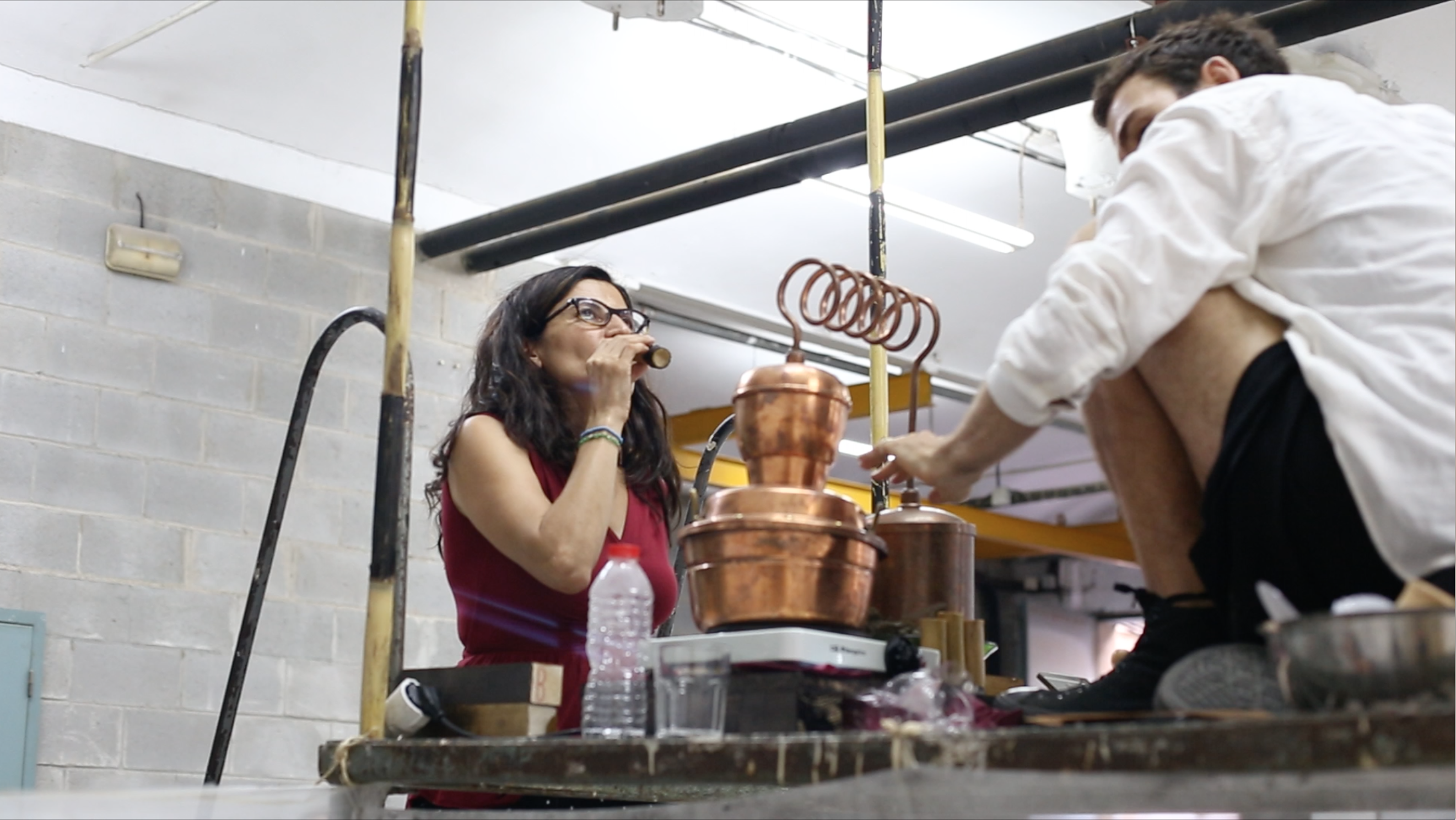 Photograph. `Camiseta arriba´ B&W print on matt paper. 44 x 23 cm
River cane with charcoal pigment. 174cm x 4cm