Anticiclon. Plataforma Huber, Málaga, 2017.
Metal structures, fabrics, paint & resin.
Dimensions Variable.
In the event of a possible hurricane many Cubans place tape on their windows as protection, so that glass won't shatter when a hurricane arrives. This tape creates lines over the glass which generates an image resembling a 'possible' written language, these lines spreads through out many glass fronts of stores and homes in La Habana. The lines of tape acts as sign for the artist, a premonition of something possibly disastrous to come.
In a journey through Cuba the artist documented some of this 'premonitory lines of language' and has now placed them into a new surface that of soft fabrics, following the footsteps of Brazilian artist Leonilson he is wishing to create an affective surface away from paper into which to reconstruct narratives from the global south.
These various photographs of tape are intertwined with some others taken from daily scapes in La Habana, some appropriated images  from the weather channel,  and some created from surprising Cuban prohibitions including: the Absolute impossibility of killing a cow by any Cuban citizen, the prohibition of sailing any boat with a motor by Cuban citizens or the prohibition of anyone bringing over 25 fake nails into the country.
This hyper charged political climate with its peculiar prohibitions and the charged tropical weather with its possible cyclones & hurricanes, co-exist creating surprising responses and gestures from the Cuban population. The artist creates a constellation of fabrics which hover over these tensions continuing  his quest of working with peculiar gestures of resistance, in his archeological practice of appropriation, re-enactment and fictional historiographies.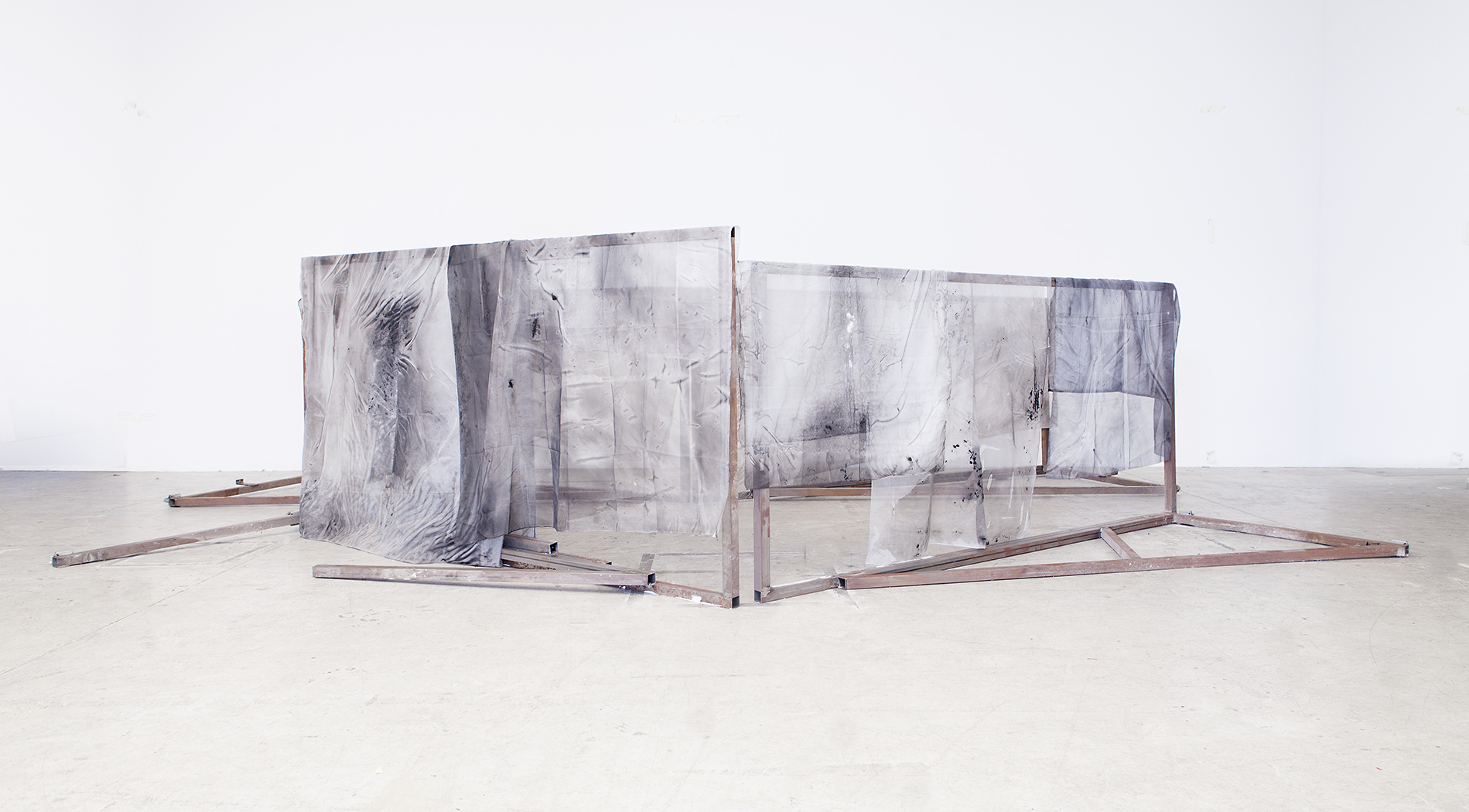 Barrera Anticiclon. 2017
Metal structures, fabrics, paint & resin.
550 x 138 cm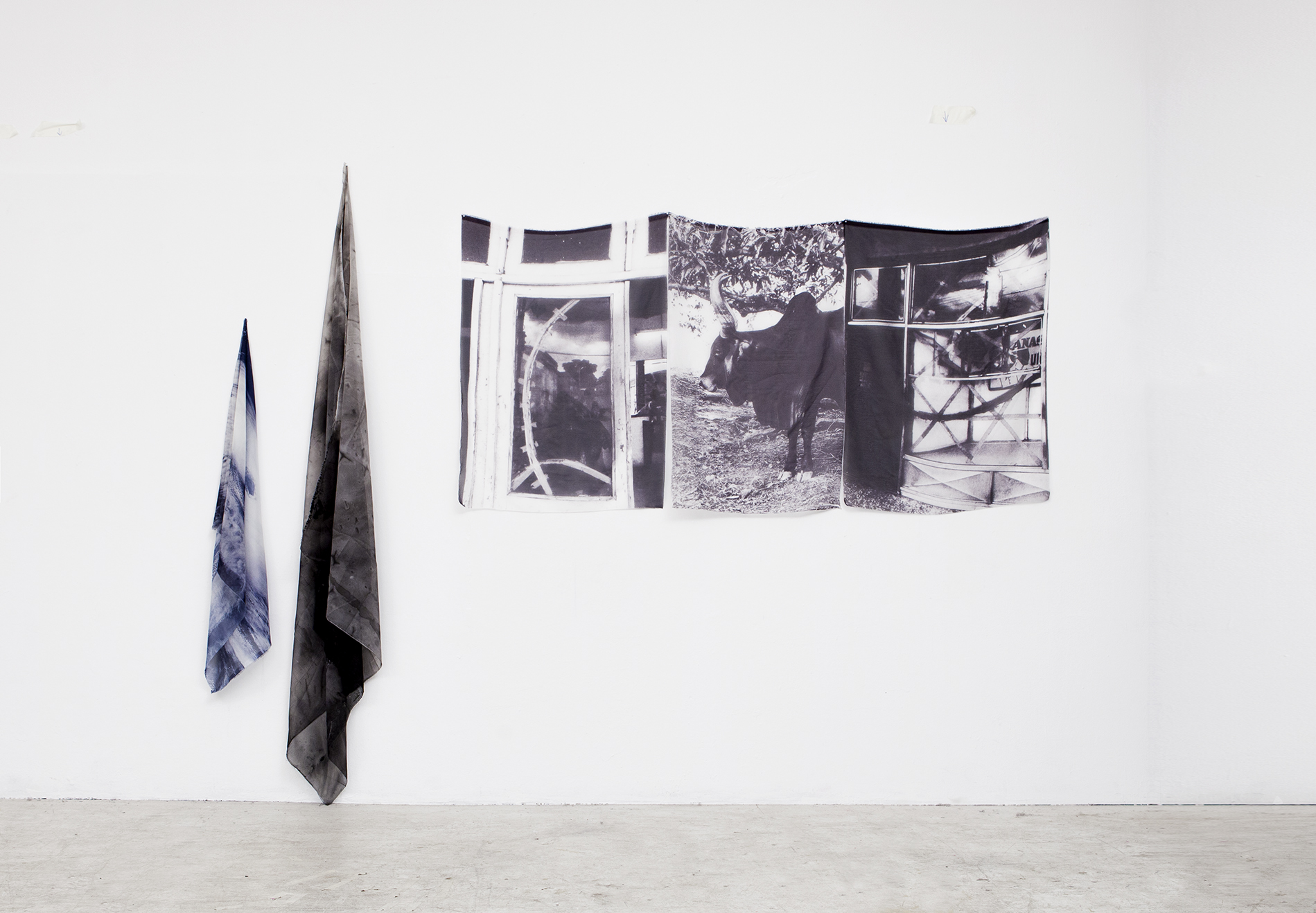 Vaca. 2017
Photographs, colour & black and white sublimated on fabric. Paint, ink & resin on fabric
324 x 239 x 2 cm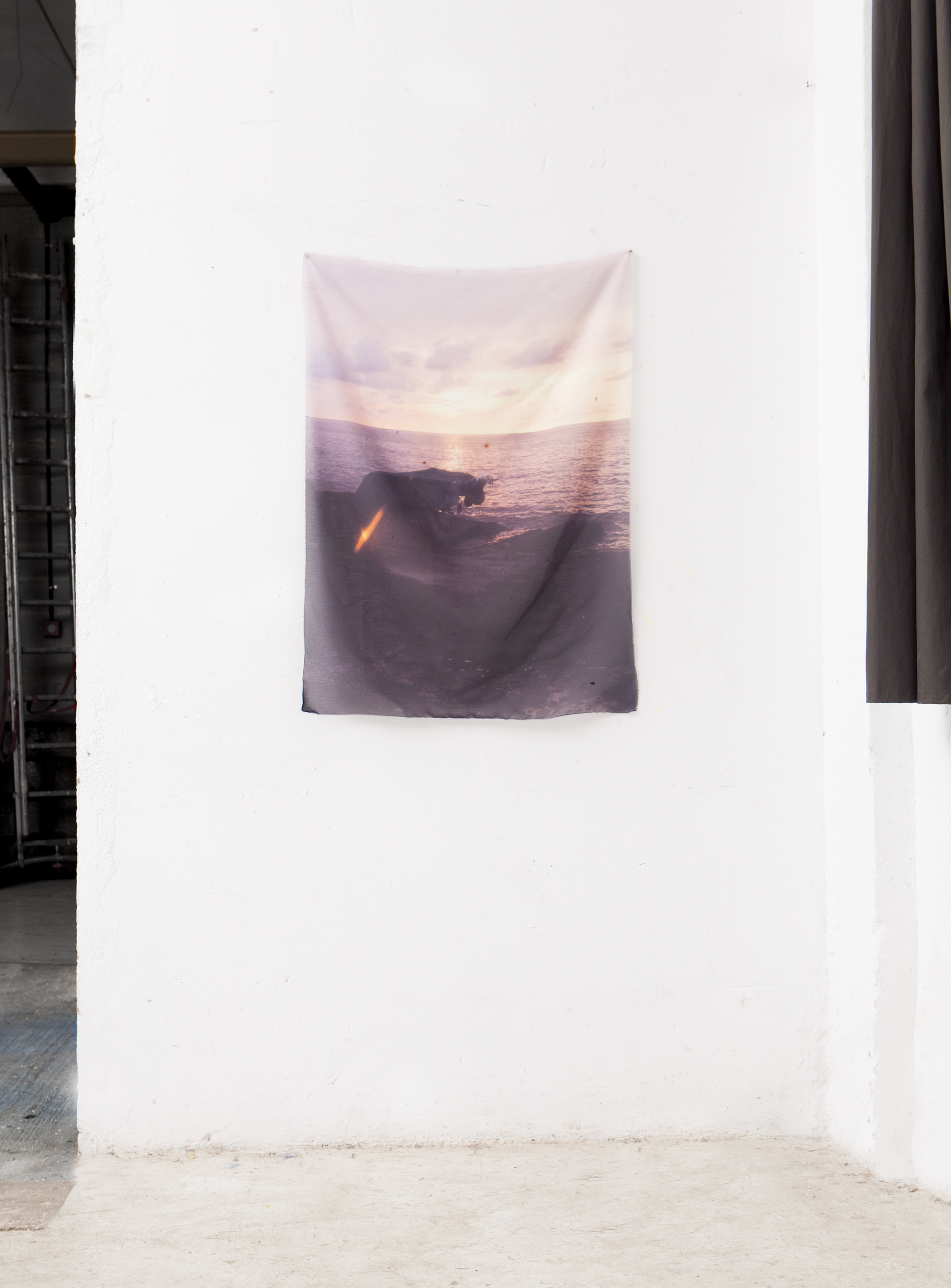 Rayo. 2017
Photographs colour sublimated on fabric.
90 x 60 cm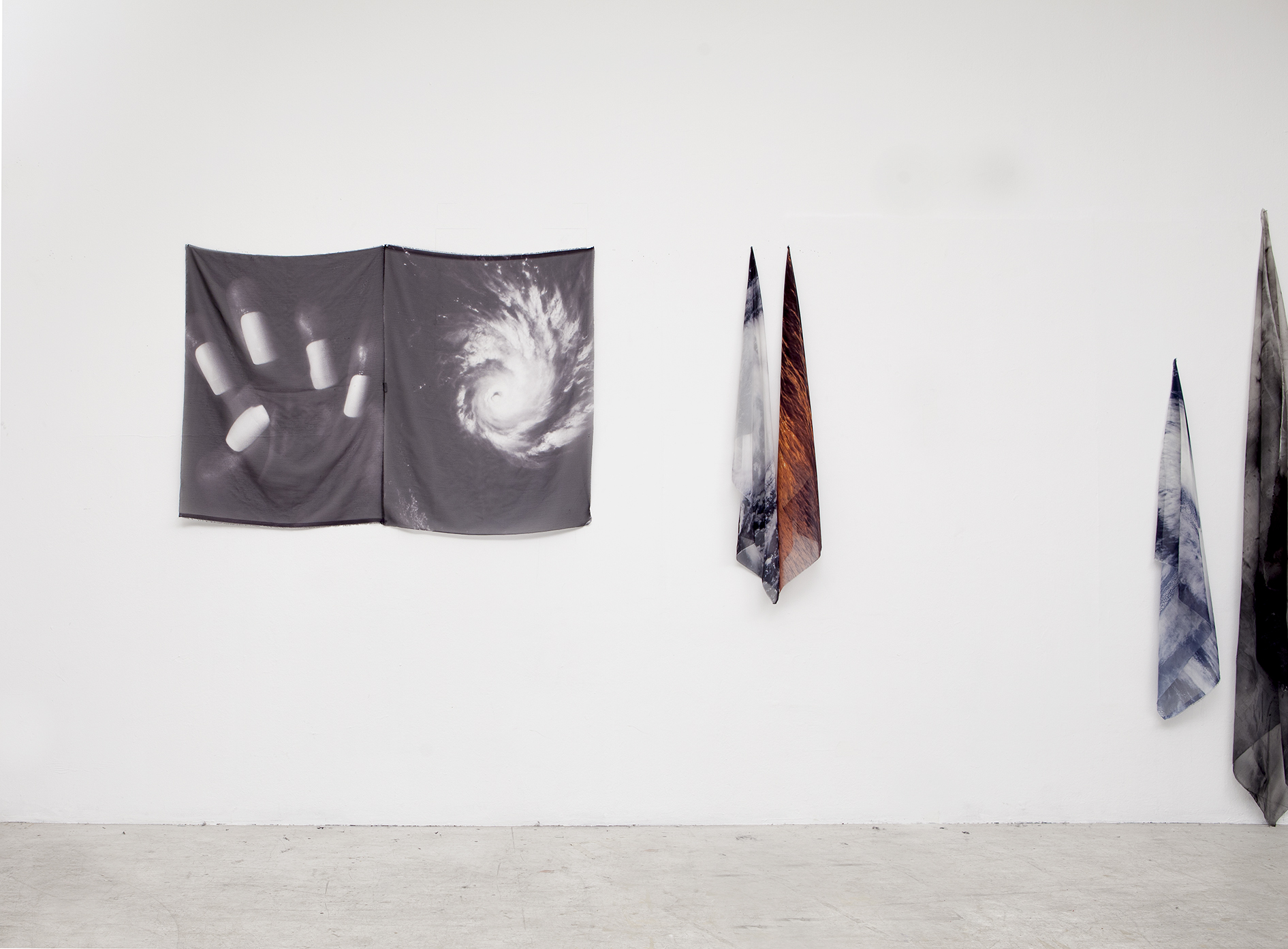 Uñas. 2017
Photographs colour & black and white sublimated on fabric.
300 x 219 x 2 cm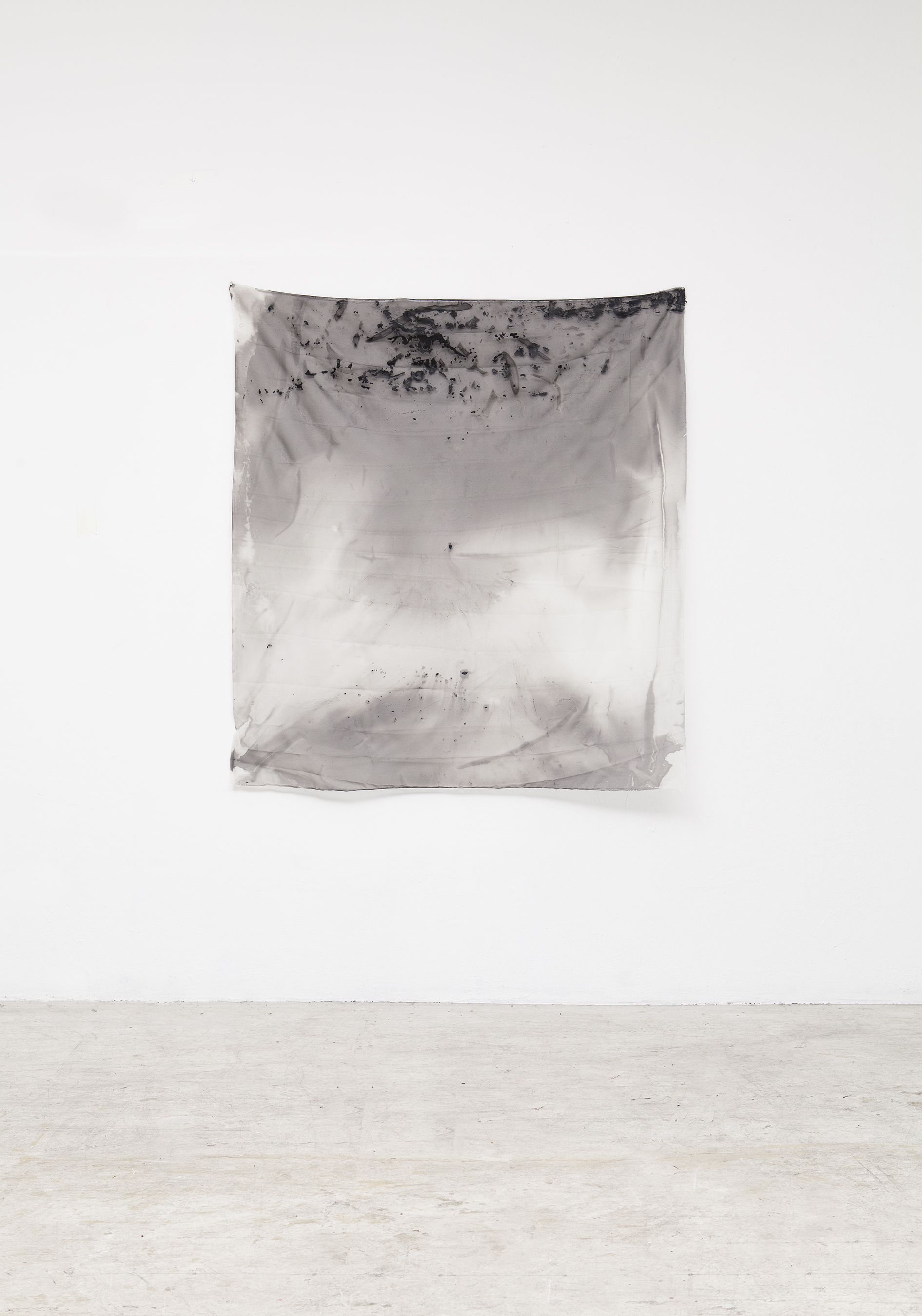 Brisa Cuadrado. 2017
Paint, ink & resin on fabric
143 x 156 cm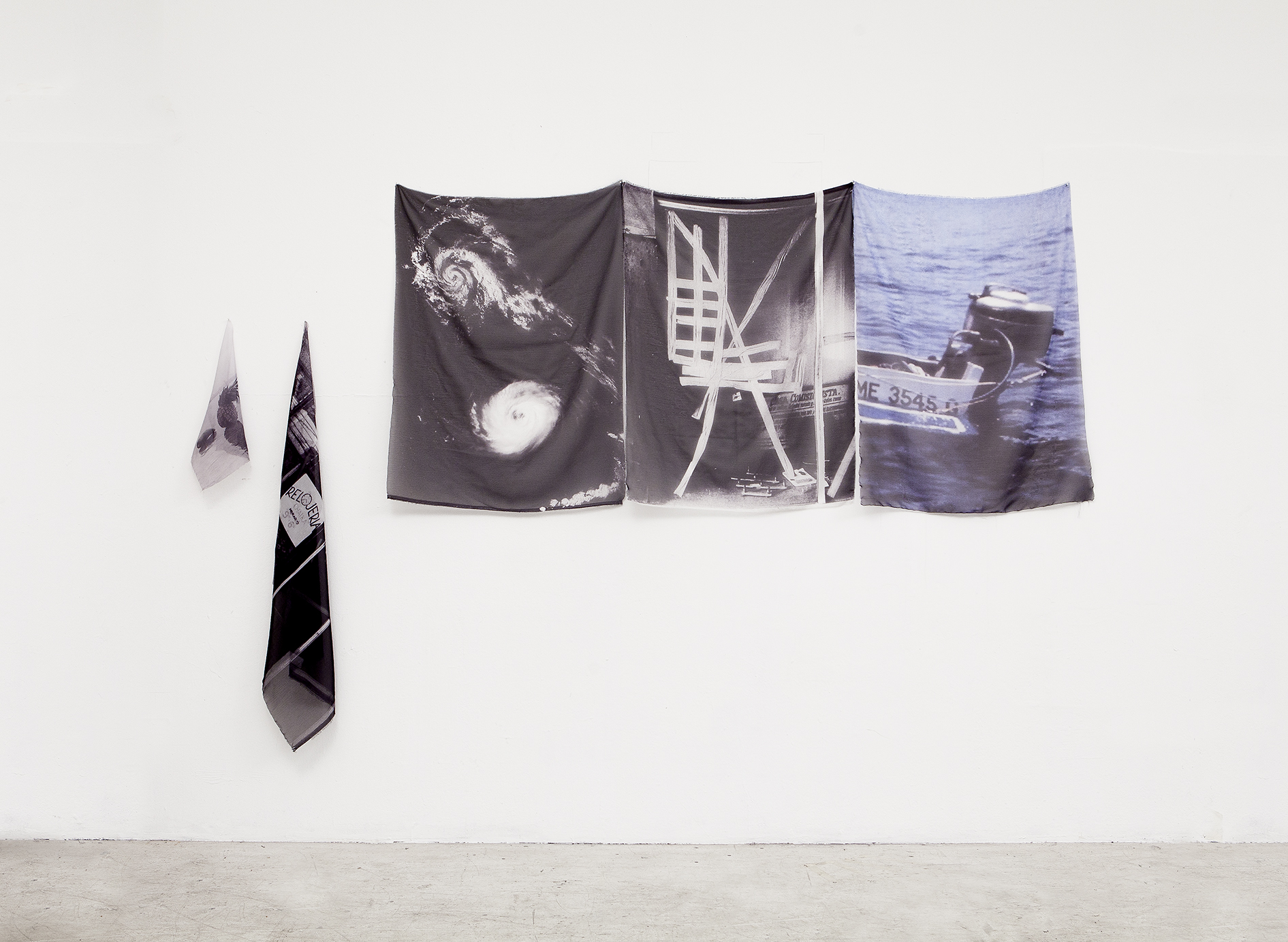 Motor. 2017
Photographs, colour & black and white sublimated on fabric.
344 x 257 x 2 cm