Camelodromo, group show at Red Studios, Sao Paulo.
A cube is constructed out of pieces of sugar cane tape and a metal carrier basket. Inside the cube there is a box with
a series of photocopied images of  burning sugar cane plantations. An unknown person comes and sits down within
the cube, I exchange a tragic story from that persons own history with a glass of sugar cane juice. As the story is being
told, I draw  fire on the photocopies. The drawing is burnt after the dialogue has finished.
Caldo de Cana
1m x 1m x 1m
Sugar canes, tape, drawings, performace, carrying case, metal holder – burner.
(Stills of performance)
Drawing on Paper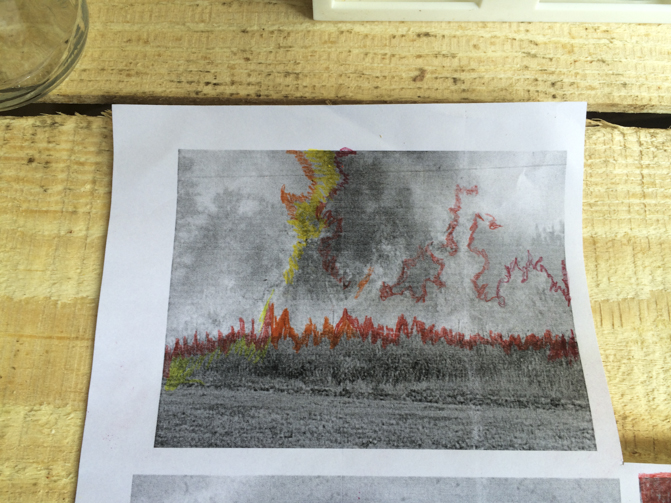 Cartel for troca.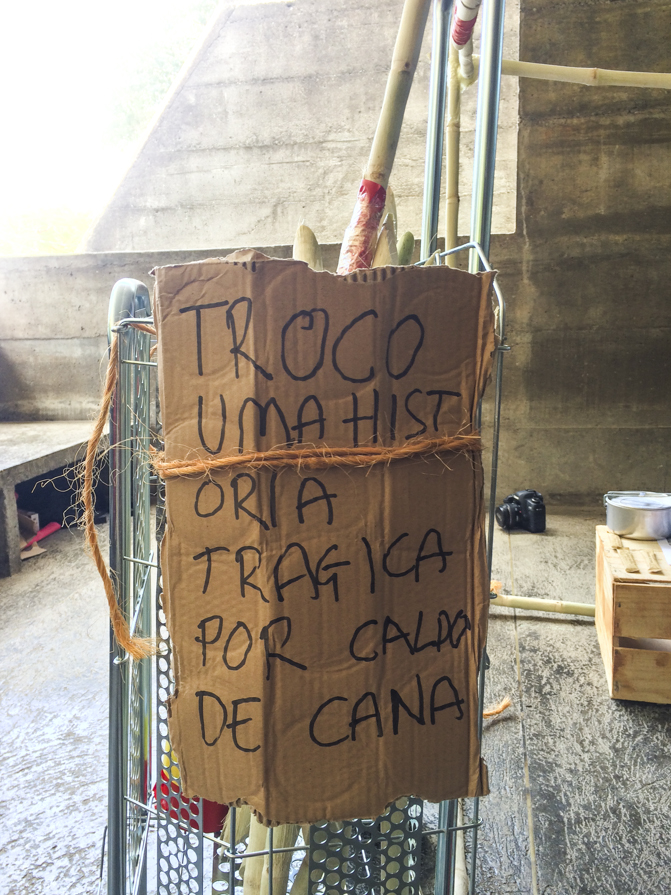 2014